Co-Working Space with Covid-19 Safety Measures Implemented

Welcome
COLONY is a network of co–working spaces in Manchester — full of creatives, entrepreneurs, freelancers, start-ups and established companies. Spaces where everyone exists together, where ideas pollinate and businesses flourish.
We have implemented rigorous ANTI-COVID measures so you can feel safe in the workplace.
Take a desk or private office at any of our locations. Colony spaces are specially designed to increase productivity, innovation, and collaboration.
Hire a meeting room or host your events with us. Find the right space for your occasion, with our team on hand to assist.
Membership
Dedicated Desk £250+VAT PCM
All other benefits plus;
Settle into your own desk in our workspace
Personal Storage
Focus on your goals with solid foundation
Floating Desk Member £200+VAT PCM
Get access to our all our workspaces
24-7 access
Registered address & mail handling
Perfect for startups, entrepreneurs & agencies
Day Passes £20+VAT PD
Drop in at any location whenever you need
9AM - 5.30PM Access (Mon - Fri)
Ideal for freelancers, investors & digital nomads
FIND OUT MORE
Enjoy your own private space, plus all the perks of working from one of our coworking locations where Manchester startups thrive.

We have a wide range of spaces, ideal for teams of 2 to 20. Get in touch to discuss options and find your perfect location.
CO—CULTURE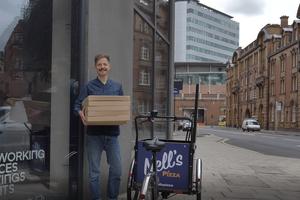 As part of our £10 Day Pass special offer at our Piccadilly location we had Nell's Pizza come and serve…
See more posts
Send a Message
Get In touch