Co—working Spaces for Thinkers, Doers, Creators

Welcome
COLONY is a network of co–working spaces in Manchester — full of freelancers, creatives, digital nomads, start-ups and entrepreneurs. Spaces where everyone exists together, where ideas pollinate and businesses flourish.
Take a desk or office at any of our locations. Colony spaces are specially designed to increase productivity, innovation, and collaboration.
Hire a meeting room or host your events with us. Find the right space for your occasion, with our team on hand to assist.
Membership
Lay your roots >>>
Colony is the ideal base and network for individuals or enterprising businesses with high growth potential. Whether you require desk space, a team space or private office, we offer a range of options to accommodate your business as it grows
Work flexibly >>
Choose a home location and a membership package that is the right fit for your needs. Roam across our sites and enjoy the benefits of all the different amenities and facilities at an all inclusive rate. A fully equipped and varied array of meeting rooms are accessible across our locations.
Connect >
We create each location to have a individual feel and aesthetic - the differing character and flexible layout of each space present unique opportunities and settings for networking, with a wide spectrum of events and workshops taking place on a regular basis.
The Spaces

Colony Piccadilly
A specially designed venue in Piccadilly, located by the train station for superb links with other cities and centrally located in the heart of Manchester.
Colony Jactin House
Situated in Ancoats Urban Village in historic surroundings, Jactin House overlooks the Cutting Room Square, home to independent bars, shops and restaurants.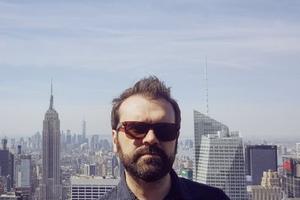 We spoke to Musclefood's UX Design Lead about music, eclectic wizardry and how he uses our co-working…
See more posts
Send a Message
Get In touch
Colony
24 Hood Street
Ancoats Urban Village
Manchester, M4 6WX
info@colonyco.work
0161 974 3210