Benefits of Co-working

1 August 2017
Whether startup or established, every company should seriously co-working.
With global coworking on the rise, it's no surprise that Manchester is starting to see rapid growth in this area. While Manchester always had a certain independent, industrious, DIY ethic that informs creativity, design, sound and spirit, it is carving out a new future for itself as a major tech hub for the 21st century.
Manchester's digital credentials are solid. According to Wired, the city has almost 52,000 tech workers, which gives it the largest tech workforce of any UK city outside of London. Also Tech City UK's Tech Nation 2017 report revealed that Manchester has the fourth-highest digital turnover in the UK, at £2.9bn.
For smaller businesses looking to setup and make their mark, coworking spaces offer startups a meaningful presence and take care of administrative issues that can offer hinder focus on business development. We spoke to several people from startups and coworking businesses to find out why these places are so important.

Flexible, cost-effective space

Not every entrepreneur or startup can afford to rent their own office in Manchester. For those that want a presence in the city without the rent, coworking spaces are an attractive solution.
Amy Wainwright, co-founder of Hop Studio, commented on the benefits of a coworking space for her business: "We are able to use meeting rooms, have a proper manned reception and the office receives our post and provides switchboard services if we need them. All this creates a better impression of my business than when I had an obviously residential address."
In addition to the different functions that these spaces offer, they also provide an environment in which young businesses have the space they need to grow, rather than having to look for a new office every time they hire someone new.
SearchOfficeUk's Sarah Woolstencroft said: "Coworking spaces aren't like traditional offices and market themselves on their flexibility and collaboration. They are also ideal for companies looking to grow their team in the short-term; flexible agreements make it easy to scale up and acquire more space on an ad hoc basis."
Community and networking opportunities
Entrepreneurs and startups value not only the functions of the space itself, but the communities that coworking spaces create. The 2017 Coworking Survey indicated that 71% of coworking space members collaborated with other members throughout their time there, partnering on everything from small tasks to bigger projects.
In addition, there is also a personal benefit to coworking communities: Recent studies have shown that there is a considerable link between remote working and burnout, a lot of which has to do with the stresses of working from home. Working in a coworking space that is filled by other location independents can reduce the risk of burnout and give a good sense of when others switch off for the day.
Similarly, John Janssen, founder of FireZoom, never considered working from home. For him, it was always important to be in a communal environment: "It was really important to continue having people around me as I worked, just like in my agency role. The beauty of a co-working space is you are in a social environment but have the independence to crack on with your work uninterrupted."

As well as the social environment that emerges naturally from a group of people working in the same place, many of Manchester coworking spaces also offer networking event that give their users are more focused space to share ideas and work together.
Being surrounded by like-minded, driven individuals is a perfect environment for entrepreneurs or remote workers, keeping them motivated and providing opportunities for inspiration and collaboration.
Given all the benefits of coworking spaces that have been discussed, it seems likely that coworking spaces are going to keep increasing in popularity. As companies grow in size and move on, new entrepreneurs will take their place and the coworking community will continue to evolve. It's an exciting time to be a part of this new way of working.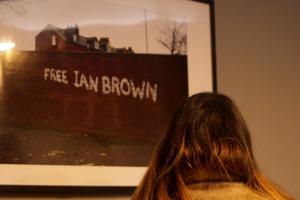 In conjunction with the conclusion of his Selected Music Works exhibition, which debuted at Colony Jactin…
See more posts
Send a Message
Get In touch
Colony
24 Hood Street
Ancoats Urban Village
Manchester, M4 6WX
info@colonyco.work
0161 974 3210