Colony Welcome AHOY!

12 October 2017
Membership levels at Colony Jactin House are on the rise. We wanted to put the spotlight on our newest member and discuss the factors in their decision to join our community.
Colony is proud to welcome award-winning branding agency AHOY into our coworking community in Manchester.
As one of newest coworking spaces in the city, having only opened our doors in August 2017, we've been amazed to see our membership numbers grow so quickly. We are delighted by the addition of the AHOY team earlier this week, proving that coworking isn't solely for startups businesses or freelancers, with its merits now being taken seriously by more and more companies.
We wanted to hear more from Mark Stringer, MD and Founder of the forward-thinking company about why they chose to take office space at Colony…
What were the considerations for Ahoy that led to you deciding to take new office space?
It's such a big decision choosing a studio space for a creative agency; it's an integral part of its identity. Having called Heaton Moor in South Manchester home for 6 years, the studio was looking a bit tired. So we had to make a decision. Stay and invest in a heavy duty make-over or move on to pastures new. It's been a brilliant space in a great location, but being positioned out of town has its drawbacks (the time spent travelling into town for meetings is one of them). Plus, we had a funny feeling we could be missing out on some great projects (and great talent) purely due to our postcode. So after much contemplation (usually on a long commute into town), we decided to pick up or laptops and relocate to a space in the centre of Manchester.
What options did you consider and how did you come across Colony?
There are lots of places to choose from in Manchester, but we wanted to avoid fit-outs that were too glossy and sterile, neither did we want something too rustic or industrial.
Myself and Katie looked at around 12 properties. Some of the offices that had been refurbished looked ok but maybe just a little too far towards industrial and rustic for what we wanted. There were more suitable places dotted around the Northern Quarter too but the reception areas were below the standard we were looking for.
After a long day of concrete stomping, we walked back to where we had parked in Ancoats. Before we got a bite to eat I wanted to show Katie some interior design in a place I had spotted when I was last in town. The location was a coworking space called Colony located in Jactin House, we popped in to see if we could arrange an impromptu tour, purely interested in seeing the fit out.
How did things develop from there?
Upon going into the building we admired the Jactin House main entrance and reception. It's a beautiful mixture of glass, exposed brick and contemporary vertical grey wood strips laced with neon lights.
Once we stepped into the coworking area we found a space that that was equally as impressive. It is split over two levels with large vertical windows letting in lots of natural light. As we went downstairs Alex asked, "what are you in Manchester for". We explained that we were looking for office space. He then said without flinching "why not come here". Bemused I said, "no it would be impossible, there's ten of us". The conversation then bounced between reasons we shouldn't do it and Alex giving solutions to why we should. It was a real eye-opener, this could actually be a good fit.
What were the main factors that led to your decision to choose Colony?
At the end of the day it came down to the following factors:
Cost: We looked at competitive deals and worked out that we would actually save money moving into Manchester and to Colony. Deposits were lower and the lease was short. Everything was included and that shouldn't be underestimated, ultrafast internet, rent, rates, service charges, furniture, cleaning, electric, gas, rubbish collection, printer, drinks, fruit and even beer! When you have managed your own office, the hidden costs can really add up and the pain of having to handle issues like the toilet breaking or a roof leak can ruin your day. Problem solved.
Space: Although we had "just desks" we increased our available breakout space by 300% including a wifi enabled roof garden. Instead of one meeting room, there were now 4 available plus a huge conference room. We also reviewed what types of activities we used our meeting room for. It turns out most of the things we commonly use it for could be done in and around the communal space within Jactin house and the Colony. Plus, there were other gems like a screening room, a wifi enabled roof space, showers and bike storage. We did a big team viewing and everyone loved it instantly. They would even give us space for our pool table! Problem Solved.
Aesthetics: We couldn't have designed the space any better ourselves. Even the branding for the Colony itself was done by guys we really respect. Everything from the flooring to lights and sofas and kitchen area was perfect. It had a great affinity with our brand.
Storage: You would think that "just desks" means no storage and that is a big problem. However, if you speak to the managers of coworking spaces you will find they are willing to help if you take a number of seats. There are lockers with each desk anyway and there was a large cupboard that could be used to store some of our larger items. Problem solved.
IT: We use a work server and it needed to be connected onsite for the team to use. Again this was a simple fix. There was a locked comms room full of racks and servers that we could use. The main room was fully geared up with plenty of ethernet ports. The broadband was super-fast and included with the price. We use VOIP phones so it was a plugin and off you go situation. Problem solved.
People: Alex the manager and Aaron the owner were superb from the start. So helpful and they really understood that this was a big decision. I felt like I could trust them and that we had good chemistry. They had created this space for creatives so we were the perfect fit for them too. Dealing with solid people really helps.
What do you think of Ancoats as an area?

We are only two days in and so far, so good. It will be fascinating to see how thing work out over the next two years. Ancoats is bonkers, there will be a number of new buildings that will be finished by the spring and the area is already feeling like a nice place to spend time in with Rudy's Pizza, Second City, Ancoats General Store and 7 Bro7hers on our doorstep. My feeling is that over the next 2 years Ancoats will be unrecognisable and may well live up to the "Urban Village" title.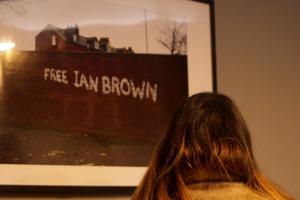 In conjunction with the conclusion of his Selected Music Works exhibition, which debuted at Colony Jactin…
See more posts
Send a Message
Get In touch
Colony
24 Hood Street
Ancoats Urban Village
Manchester, M4 6WX
info@colonyco.work
0161 974 3210