Colony Piccadilly Member Spotlight:: This is Tidy Life

30 November 2018
UK interior design blogger Antonia Ludden is telling us why Colony is the best choice for solopreneurs like her. Find out more in her interview!
Colony Piccadilly:: an interview with interior and lifestyle blogger #tidylife

Bio
#tidylife is a popular home interior & lifestyle blog founded by Antonia Ludden in 2012. What started out as a home organising blog (featuring DIY furniture makeovers and affordable design) has evolved into an established UK blog featuring the latest home interior trends, many high street & independent brand collaborations, plus lifestyle posts on fitness, fashion and more.
Antonia, what attracted you to trying out a co-working space?
Having worked at home for the past few years, I was keen to experience a different environment. I wanted to separate work and home and had looked into the possibility of hiring an office, but the price was prohibitive; it also didn't solve the problem of working in isolation.
The co-working space of Colony seemed like an ideal option for me - I could enjoy a modern desk space, access to printing, ultra fast Wi-Fi etc – all the benefits of a smart new office, but with the bonus of having other creative people around to mingle with. The different membership options can cater for all budgets, too.
How have you found working at Colony so far?
It has only been a few weeks, but I love it. It has a great, chilled vibe. The interior style appeals to me – its minimal and clutter free with some cool industrial touches like concrete floors and stainless-steel bar area. I also love the hanging plants! The people I've met here so far seem really nice – the community is new, but already building and I can tell that very soon the place is going to be a buzzing hive of activity.
I really like the ethos of Colony, which is all about networking and collaborating; who knows what opportunities may arise by being based here? I feel there's the potential to make new contacts and connections that I just wouldn't get if I'd stayed working at home.
Would you recommend working at Colony?
Definitely – for small businesses there is the option of having dedicated team spaces, plus there's a media room and breakout areas to take advantage of. For the solopreneurs like me, I think the fact you get a business address is fantastic – I can have my mail sent here and even welcome clients. That makes me feel more professional personally and I'm sure conveys a similar image to the people I deal with. I feel like Colony is a great workplace for me to operate from and take things to a new level.
What's a typical day at Colony like for you?
I'll walk my youngest son to school and then carry on to the station to catch a tram into Manchester. Colony is just two minutes from Piccadilly, so I love the convenience. I let myself in with my key fob and make a coffee before going through my emails. I am much more focused in this environment than at home where I can easily get distracted by trivial things such as emptying the dishwasher or tidying up! I would say I've doubled my output as I tend to get my head down and not procrastinate as much.
At lunchtime, I might bring something from home as the kitchen is all set up with a big fridge, microwave, boiling water tap etc. Or there are sandwich places a short stroll away. It's nice to close my laptop and sit in the sociable bar area, have a chat or catch up with people and then get back to work for the afternoon!
What's your favourite spot in Colony?
With a floating membership, I get to move around the space which I really like. However, I do enjoy sitting by the large windows overlooking the incredible London Road fire station building. But the best spot has to be beside the firepit when it's dark and rainy outside!
How can people get in touch with you for updates and new blog posts?
My website #tidylife can be found at www.tidyawaytoday.co.uk and I am on Instagram, twitter and facebook as thisistidylife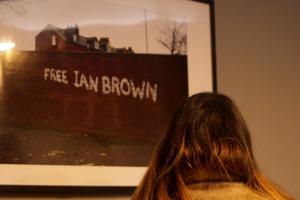 In conjunction with the conclusion of his Selected Music Works exhibition, which debuted at Colony Jactin…
See more posts
Send a Message
Get In touch
Colony
24 Hood Street
Ancoats Urban Village
Manchester, M4 6WX
info@colonyco.work
0161 974 3210