Colony Spotlight: Commercial Photographer - Des Fildes.

15 December 2017
We cast the Colony spotlight on Manchester based freelance photographer Des Fildes.
We are proud to introduce photographer Des Fildes, one of our founding members here at Colony coworking in Ancoats, Manchester.
Des has been involved in advertising and commercial photography for many years and has worked on varied and diverse photography assignments for a range of commercial clients.
His clients have included Moben Kitchens, Karndean International, Nike, Umbro, Sharps Bedrooms, Crown Paints.
We asked the Ancoats based photographer about art and freelancing, creativity and coworking….
Des, What inspired you to start taking Photos?

My inspiration came from a variety of sources but mainly paintings, artists, particularly Classical and Renaissance art and Pop art. I particularly loved Salvador Dali paintings, his mix of technical virtuosity and the obsessive themes of eroticism, death, and decay. With Pop art there was AndyWarhol, Roy Lichtenstein and Peter Blake. The sexy, glamorous, gimmicky and transient nature of Pop art appealed to my desire to constantly explore new themes and ideas.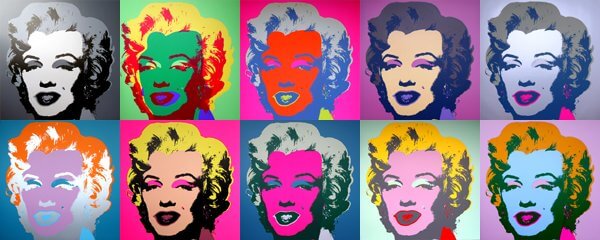 Andy Warhol Marilyn Monroe Dyptich
What measures do you put in place to find the right balance between creativity, business, and life?
I love business although money is just a commodity. I still enjoy the challenge of corporate work although my thoughts are turning to other projects particularly creating art. I find the mix of business, art and travel to be a perfect combination but inevitably one area has to compromise in pursuit of the other two. Photography has changed dramatically in recent years but to still be able to practice the art in whatever form brings me great joy.
What are the challenges involved in being your own boss?
Self doubt has been my biggest challenge in business and the constant fear of failing. On the other side is the excitement of being able to decide your own future and explore new challenges as they appear. To be able to stay in business is a challenge in itself and I admire anyone who has taken the first step to starting a new adventure whether it succeeds or not.
How does Manchester stimulate your creativity?
I have worked in Manchester based photographic studios all my life, starting out as fashion assistant working on assignments around the world and then assisting for a variety of brilliant and diverse Manchester based advertising photographers who taught me my trade. I finally ended up working for myself as a commercial and advertising photographer. Manchester is a great city which is constantly in change. It has some exciting art galleries and museums, a diverse and multicultural population and lots of international influences. All that variety of people and culture is a breeding ground for new and innovative creativity.
What's great about Ancoats?
Ancoats has been transformed in recent years. I remember when it was a grim and desolate place, full of derelict buildings, high crime and a reputation for being a place to avoid. Manchester City Council has invested heavily in the area and things have changed radically. It's the beginning of a new and exciting time in Ancoats with lots of new investment and a focus on creative, digital and cutting edge businesses. I imagine it will replicate the Kings Cross creative quarter in London. Ancoats is a place to celebrate life, live the dream and enjoy the fruits of an ever changing and diverse Manchester.
What led you to take desk-space at Colony?
Creativity has its down side with times of intense isolation as you explore new work and initiate new ideas. It's exhausting and exciting at the same time. Colony has given me the chance to see how other people work, create, discover new ideas as well as find solutions to creative and business problems. Networking is an important process in the discovery of new frontiers and it's allowed me to keep in touch with people without denying me the space to allow my creativity to grow.
Des' skills and vast experience in photography, image manipulation, and printing are clearly evident in his work. We are over the moon to have him here at our co-working office space, we urge you to go and check him out…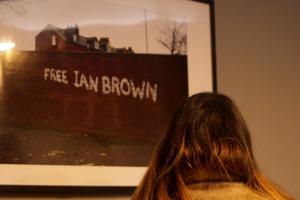 In conjunction with the conclusion of his Selected Music Works exhibition, which debuted at Colony Jactin…
See more posts
Send a Message
Get In touch
Colony
24 Hood Street
Ancoats Urban Village
Manchester, M4 6WX
info@colonyco.work
0161 974 3210