Colony Spotlight: Tech and Toast

5 February 2018
We speak to Colony Member Sarah Bennet from 'Tech and Toast' about setting up and running a successful marketing business...
Sarah, tell us about your business, 'Tech and Toast'....
Tech and Toast started off as a blog about technology and parenting. I then developed it over 3 years into a small business. I'm now in year 4, having incorporated in 2017. We provide digital marketing solutions for small to medium-sized businesses. Our main focus is social media: management of accounts, training and Facebook advertising. We also offer bespoke websites, content writing, graphic design and photography. We work with brands that would appeal to us as consumers: parenting, travel, food and other creatives mainly. We've just launched a spin-off, 'Little Soaps' that offers affordable marketing solutions for small hotels, B & B's and guest houses.
What inspired you to start your own company?
I ventured into self-employment out of necessity. I had a career break and when I decided that the time was right to return, my options were limited. I knew that I had relevant skills, knowledge and experience and took the plunge.
What's the one thing people should come to you for advice about?
If you're a brand with a target audience that includes people like me, then I'm the person to come and speak to. I'm also running successful Facebook Ad campaigns for a number of clients, so I'm happy to share what works and what doesn't.
What are the challenges involved in running your own creative business, and how do you overcome them?
It's quite a crowded sector and there are so many talented people sharing the same creative space, particularly in Manchester. It's easy to get bogged down comparing yourself, wondering why X secured a particular client and you didn't. I am who I am and I'm not a perfect match for every potential client. Realising this definitely changed how I run the business and developing a niche concentrating on my strengths and interests has really helped. I also think that there's a culture of late payments when it comes to settling invoices. I'm not sure whether it's creative work being undervalued or whether it's just acceptable to be late paying within the UK SME scene. Cashflow was a real issue for me for a while, then I toughened up and changed my processes. I'd advise anyone starting out to firm-up your terms and conditions from day one.
What fuels your motivation?
It's a bit of a cliche, but having two children that need feeding and watering gets me out of bed in the morning. I enjoy my work and I love seeing results so I think I have the perfect job.
Does Manchester inspire you?
Yes. Manchester is like no other city. The history, the people, the atmosphere are unique. Ancoats is fascinating and working in an area that is undergoing such a vibrant transformation is fantastic.
Why did you choose Colony as a shared work-space?
I relocated from Lancashire over the summer and I knew that I wanted to work in Manchester. I had a few trial sessions at a number of shared work-spaces across the city. I was a member of a co-working space in Preston so I knew that the concept worked for my business.
Colony stood-out in terms of location, facilities and just how it feels. I love how the place looks and the rooftop garden space is an added bonus. Alex was also very helpful from the start and made the whole process very easy.
What's the best piece of advice you have been given?
That you can say "no" to potential clients and your business will still survive. One of my biggest mistakes when starting out was taking on everyone, as I was terrified of having no income. I learnt the hard way that not everyone fits together.
How can people learn more about what you are doing?
You can find out more at www.techandtoast.com and also www.littlesoaps.co.uk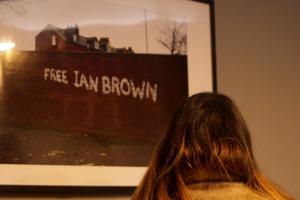 In conjunction with the conclusion of his Selected Music Works exhibition, which debuted at Colony Jactin…
See more posts
Send a Message
Get In touch
Colony
24 Hood Street
Ancoats Urban Village
Manchester, M4 6WX
info@colonyco.work
0161 974 3210