DrinkAbout MCR 29.09.17 at Colony Coworking

1 August 2017
Meet people in Manchester's Startup community, make connections and grow your network.
So, you've come up with an awesome startup idea that is going to change the world! Well done you!

Now you want to go and talk to people about it, get some feedback, make connections, and grow your network so that you have all the key resources you need to convert that rocking idea into reality. This is a very exciting phase to be in because you never know who you're going to meet and as they say "a simple hello could lead to a million things" and here in the Manchester startup community, there are always opportunities to connect and network with people.
Silicon Drinkabout is an event that was first run by 'The 3Beards' which started roughly five years ago as an after-work, Friday happy-hour event for startups. Now Silicon Drinkabout has grown into an international brand, connecting startups and entrepreneurs within different cities including Manchester,London, New York, Toronto, Sao Paulo and Amsterdam- just to name a few.
Silicon Drinkabout MCR, takes place every Friday in different locations in Manchester and Colony, a new co-working community in Manchester, were happy to host and sponsor on this occasion. If you have a startup idea or just want to meet people in Manchester's startup community, all you have to do is keep an eye on the Silicon DrinkAbout Manchester page. All you have to do is turn up, grab a drink, chat to people and the options are limitless, who knows who you'll meet.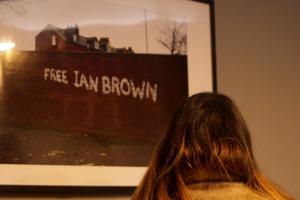 In conjunction with the conclusion of his Selected Music Works exhibition, which debuted at Colony Jactin…
See more posts
Send a Message
Get In touch
Colony
24 Hood Street
Ancoats Urban Village
Manchester, M4 6WX
info@colonyco.work
0161 974 3210