European Freelancers Week Open Co-working Session

9 October 2017
European Freelancers Week is a series of events and actions created by and for independent workers held in different locations in mid October. The events inspire freelancers to join together to improve their independent careers through learning, skill sharing, networking and political action. Event formats include talks, workshops and networking sessions. EFWeek is organized by a coalition of freelancers' organizations, coworking spaces and their communities.
Colony Coworking are holding a popup co-working session in Ancoats, Manchester for European Freelancers Week. The event takes place at Jactin House on Thursday 12th October from 9.30am - 5pm. We are inviting any freelancers or startup businesses here to network with our existing community and work in our shared office workspace for the day. Entrance Fee is £12 which can be made by card payment upon arrival.
Colony provides all the amenities any modern business requires to enjoy a productive day; phone booths, ultra-fast WiFi, printing and scanning facilities and meetings rooms. Also tea and coffee, cakes, snacks and fresh fruit are provided in our social kitchen area.
Come and set up for a day's work, connect with other business and enjoy a comfortable, productive day at Manchester's premier coworking space!
Background
European Freelancers Week was inspired by several local events in different countries. In Italy, the first Freelance Day was held in 2013 in Torino, supported by ACTA. In the United Kingdom, IPSE has long organized National Freelancers Day. It's time independent workers across Europe got their own similar events! In 2016 a group of activists from several EU freelancers organizations got together to plan EFW. The idea was to create a single week in which many events would take place in different cities across Europe with the common goal of bringing together independent professionals. Events could be proposed by anybody, as long as they gave freelancers the chance to inspire, connect, learn, promote, co-create and get active. The first #EFWeek was held in 2016.

Advancing the Life of Independents
Freelancing can be rewarding, liberating and exciting. But it can also be unpredictable, isolating and scary. That's why independents should join together through events, coworking spaces and freelancers' organizations. European Freelancers Week is a chance for independent workers to come together to network, learn, listen and laugh. Events across the week will help freelancers feel connected to a bigger movement, one that is growing every day as more people join the independent workforce. Freelancers should also consider joining a national organization that represents their interests on a political level.

Connecting the Movements
Did you know that there are fourteen organizations representing independent professionals in ten European countries? Their mission is to improve the status of freelancers through lobbying and advocacy as well as support them in daily operations. At the same time, there are more than 10,000 Coworking spaces worldwide that have been regularly used by thousands of freelancers. The European Freelancers Week is an opportunity for both the Freelancers' Movement and Coworking Movement to form a coalition for mutual benefit. Freelancers and Coworking spaces are naturally driven to each other and can create major impact on the future models of work!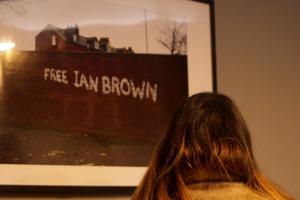 In conjunction with the conclusion of his Selected Music Works exhibition, which debuted at Colony Jactin…
See more posts
Send a Message
Get In touch
Colony
24 Hood Street
Ancoats Urban Village
Manchester, M4 6WX
info@colonyco.work
0161 974 3210