HER+DATA MCR at Colony Coworking

26 January 2018
Kicking off 2018 with lots of networking, a talk from amazing women in data, and for those who are interested - a CV workshop conducted by the Business Intelligence and Data team from Niche Talent! Join us for pizza, drinks, and to meet other women who are passionate about data!
The next HER+Data MCR will be held here at Colony Coworking at Jactin House in Ancoats, Manchester. HER+Data was originally founded in Dublin, Ireland as XX+Data by Karen Church. This group is for women who work with and love data. Their goal is to bring together women who work in data or who would like work in data - to support one another, share experiences and talk data - big or small! Whether you're a student just embarking on a career or a seasoned data professional, this group is for you. The purpose is to connect and inspire amazing data women with diverse expertise and experience. So if you're an artist, analyst, scientist, developer, researcher, designer, journalist, leader or entrepreneur, this group is for you. HER+Data is a space where everyone can share their stories and develop. Being volunteer driven events are kept simple and informal. There will be great content, laughter and a room full of data women from various backgrounds. So come along, ask questions, and get inspired!
HER+ DATA MCR @ COLONY - Meetup Link

Agenda:
• 18:30- 19:00 Networking with pizza and drinks
• 19:00- 19:20 Announcements, lightning talk from our women in data speaker and Q&A
• 19:20- 21:00 CV workshop and/or more networking :)

Venue: Colony Coworking, Jactin House, 24 Hood Street, Ancoats, Manchester M4 6WX (http://colonyco.work/) - in the heart of Cutting Room Square, only about a 10 minute walk from both Piccadilly Gardens and train station!

Speaker: Louise Griffiths (@LouiseiGriff) is currently Contracts Performance Manager for PH Jones, a role which enables her to use a wealth of MI and risk management techniques to develop business insights that drive value and growth. Louise was recently part of a major MI transformation programme within British Gas involving the rebuild of the organisations reporting estate utilising Hadoop. She joined the British Gas group two years ago following a successful career leading performance and risk at a major housing and regeneration group in the North West. She also co-organises HER+Data MCR!
Personal Branding and CV Masterclass: Looking for your next role in data or simply want to refresh your CV for 2018? Representatives from Niche Talent - specialist recruitment consultants in data, insight and analytics (https://www.nichetalent.com/) - will host an interactive workshop to help you get your CV in top shape for 2018. From how to model your CV around that dream job, to the key words and phrases all hiring managers are asking for, Niche Talent will offer their expertise on getting a competitive edge in the world of work through optimising your CV. With take-home tips and personal branding exercises you can implement yourself, not to mention the support of the Niche Talent team, be sure to bring your CV along with you for this session!

For anyone who does not wish to participate in the CV workshop, there will be plenty of time and space to continue networking over refreshments.

Thank you to our sponsors Niche Talent for kindly supporting the event!

A reminder that HER+Data is open to anyone who identifies as a woman :)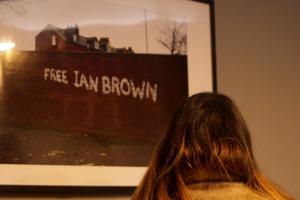 In conjunction with the conclusion of his Selected Music Works exhibition, which debuted at Colony Jactin…
See more posts
Send a Message
Get In touch
Colony
24 Hood Street
Ancoats Urban Village
Manchester, M4 6WX
info@colonyco.work
0161 974 3210