LWD at Colony Manchester: Wed 11 Oct

5 October 2017
Meet other creative women, make connections, share ideas, form collaborations.
COLONY are delighted to host the first Ladies, Wine & Design event in Manchester at our coworking space at Jactin House in Ancoats.

Ladies, Wine Design was started by Jessica Walsh an initiative to foster female creativity. Only a tiny percent of creative directors are women, and LW&D wants to help change this through mentorship circles, portfolio reviews, and creative meet-ups. In less than a year of launching, LWD has spread to chapters in over 100 cities all over the world.
Normally limited to eight creatives, the October event—MIX & MCR— will be LWD's first open event. An opportunity to find out about LWD and meet some of the other creative women in Manchester. The aim will be to make connections, share ideas and potentially form collaborations. We will be discussing our upcoming programme of events and workshops so bring any suggestions and ambitions and we can put together an inclusive programme with something for everyone.
If you're a female student or creative and would like to join or are interested in updates please contact LWD.
Tickets to this event are free. If you're unable to attend, please release your ticket to enable someone else to attend.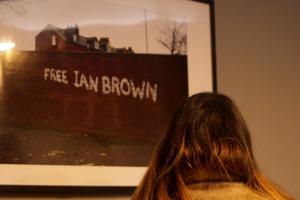 In conjunction with the conclusion of his Selected Music Works exhibition, which debuted at Colony Jactin…
See more posts
Send a Message
Get In touch
Colony
24 Hood Street
Ancoats Urban Village
Manchester, M4 6WX
info@colonyco.work
0161 974 3210