Mindfulness and The Life-changing Magic of Tidying

27 February 2019
​People seem to be naturally tidy or messy. Some people get a kick out of organising their underwear drawer, while others not so much. Catherine Heath decided to read The Life-changing Magic of Tidying by Marie Kondo and challenge herself to become tidier.
Japanese tidying expert
You'd never think that tidying could have a life-changing effect, but it does according to Marie Kondo. Marie Kondo is a tidying expert and famous in Japan for her tidying consultancy. She teaches her Japanese clients how to tidy their homes. Her services have a three-month waiting list.
She uses what she calls the KonMari method of tidying. The main idea behind the KonMari method is to experience the "perfection" of being tidy just once. This means you become motivated to stay tidy in the future. Go through each one of your belongings and decide which ones "spark joy". These are the ones you keep. Her approach reminds me of the principle of mindfulness, but applied to tidying.
Throwing away memories
First, I went through all my clothes with the intention of keeping only those which sparked joy. It turns out I have a lot of important memories attached to my clothes. Discarding my clothes feels like I'm letting go of those memories.
Kondo says that we don't need to keep the memories. Instead we should focus on the person we've become based on our experiences. For example, I've kept my art books, personal growth books, and trashy Jilly Cooper novels, because these reflect who I am now.
I'm getting rid my books from university. I haven't read any for about eight years, and I will never read them again. Getting rid of these books feels like a big relief.
How to tidy
Marie Kondo's tidying recommendations are particularly amazing. Now my clothes drawers look perfectly organised and my wardrobe feels refreshed. I feel more aware of what I clothes I own. My outfits seem to come together more.
Go through your possessions according to category so you don't feel overwhelmed. The categories are clothes, books, miscellaneous, and treasured possessions.
Even though it's hard to get rid of things, Kondo points out that rent costs so much, it doesn't make sense to pay for space to store belongings we might need someday. It's better to use the money we save buy whatever it is again if we need it.
Being intentional about what to keep
Maybe you can compare the KonMari method to doing a social media cull. Everything feels so much better afterwards, since I'm being intentional about who or what I keep in my life.
I don't have to walk around my home afraid to open any drawers or cupboards. I hold onto only those possessions that bring me joy, or that I really need. The point is to think about how your home environment reflects who you are, and who you want to be.
The KonMari method reminds me of Minimalism, but you don't have to become a buddhist monk who owns only a few possessions. If your material things bring you joy, then Kondo recommends you to keep them.
Being mindful of what you own
Your home is part of your identity. You shouldn't spend your time surrounded by objects that don't spark joy.
Reading Marie Kondo's book taught me how your physical space reflects your mental and emotional experience. I like the idea of being mindful of what I own and reducing the clutter in my life.
Marie Kondo also has a popular Netflix show called Tidying Up With Marie Kondo if you want to learn how to tidy.
To read more of Catherine Heath's blog posts, check out her website at https://awkwardwriter.com/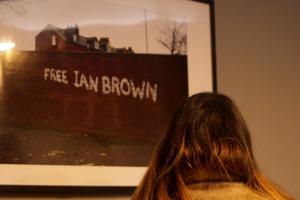 In conjunction with the conclusion of his Selected Music Works exhibition, which debuted at Colony Jactin…
See more posts
Send a Message
Get In touch
Colony
24 Hood Street
Ancoats Urban Village
Manchester, M4 6WX
info@colonyco.work
0161 974 3210