Coworking Manchester - Our Guide to Ancoats

1 December 2017
Our first location, based in an area steeped in history for being progressive with a bright future ahead.
Colony chose Ancoats as the location for our first coworking space in Manchester, for both its future and its past. We look at the area's history, decline and regeneration to its current state; an exciting balance of new living and workspaces alongside great independent restaurants, shops and bars, that all seem to juxtapose the new and the old together in harmony. Dormant for a long time since its age of industrious activity, the area has undergone something of an awakening in the past 24 months and looks set to explode for a number of reasons, creating a modern inner-city suburb, poised to become an epicentre for modern culture.
History
Layer upon layer of history make Ancoats, an Area of Conservation since 1998, really special. The name Ancoats is likely to have derived from the Old English ana cots, meaning "lonely cottages". The settlement is first recorded as Elnecot in 1212 and in a survey of 1320, Ancoats is recorded as one of the eight hamlets within the township of Manchester.
As canals were built in the vicinity, to facilitate transport of raw materials, industrialists gained confidence to build cotton mills in the area, which occurred as early as 1790. This factor alongside the harnessing of steam power in the late 18th were a catalyst for further development on a larger scale.
Being a centre of industry, the area attracted high immigration during the 19th century, due to political and economic circumstances, with a large influx of Italians into the area. Over the next hundred years the culture they created led to Ancoats becoming known as 'Ancoats - Little Italy.' Large numbers of Irish also settled in the area with almost half of the men living in Ancoats had been born in Ireland according to the 1851 census.

Ancoats grew rapidly and became home to numerous textile mills, workhouses and terraced housing, establishing Manchester's reputation as 'Cottonopolis'. The district also became a centre of manufacture for machinery, glass and newspapers, with a population of over 50,000 in the mid-1800's. Unfortunately, after the slump of the cotton industry, the district fell into disrepair with the mills attracting decreasing rents, and in the 1960s witnessed further decline as, during the mass clearance of the area's terraced homes, the population was re-housed in the north and east of the city. For the period after, the area became more notorious than it was desirable.
Regeneration
Lying in decline and disrepair for around 30 years, the turn of the millenium saw the forgotten corner of the city slowly begin to attract budget-savvy creatives. As the trendy Northern Quarter became saturated and prices rocketed in the city centre, young entrepreneurs looked slightly further afield to set up innovative new businesses. As demand and interest in the area began to grow, development followed thereafter, a momentum set rolling of beautiful red-bricked factory buildings being renovated alongside new structures, giving the area unique character and fresh appeal.
Notable landmark developments were completed by forward-thinking developers such as northerngroup and Urban Splash to offer new living and work spaces in the area. A mix of renovation and new build schemes sympathetic to their historical surroundings were completed between 2002 - 2016.
The Flint Glass Works was refurbished in 2002 to provide modern serviced office space, first attracting startup companies into an area people were initially hesitant to consider or were unaware of. Residential schemes such as Flint Glass Apartments and the Ice Plant attracted a new demographic of people to the area offering superbly specced accommodation in City Centre at competitive prices.

Owing to the success of these schemes and the area's continuing revival, Jactin House, our current home and former workhouse, was refurbished and completed in 2016 to offer the highest standard of serviced offices in line with new demand for the area.
A New Era for Ancoats
It is clear that Ancoats is undergoing a period of rapid change – it may well look very different in just a few years' time. In the meantime, it's a fantastic area to explore; if you know what you're looking for. Now listed among the hippest places in the UK, Ancoats has blossomed beyond recognition into one of Manchester's best regarded areas for independent food and drink. Keep an eye out for Grade-listed churches, small cafés, an independent theatre and even TV studios. Cutting Room Square where Colony coworking space is located, is Ancoats' hub, a wide open space with public art and benches that used to be where bales of cotton were cut.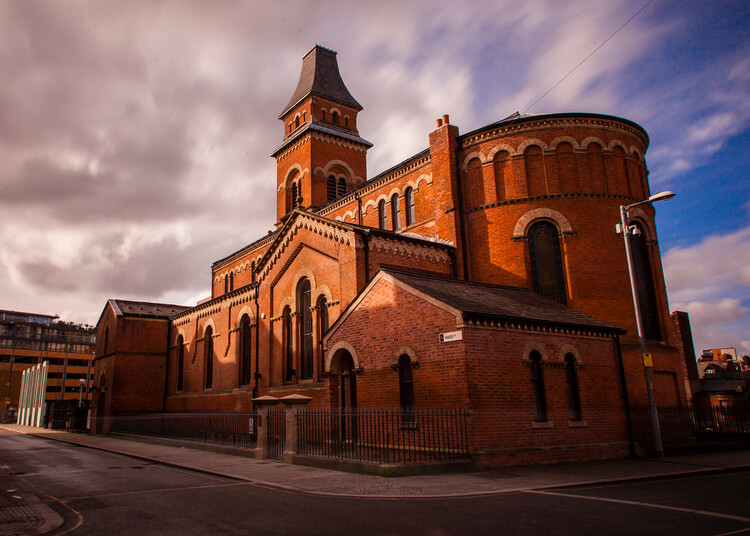 Now, old mills are regenerated by indie cafes, restaurants and bars with a focus on high-quality, artisan products. One journalist for the New York Times heaped praise on the ' entrepreneurial spirit ' of the area, while the San Francisco Chronicle named Ancoats as a must-see area for any tourist in 2017.

Some people are calling it the new Northern Quarter. But in reality, it's an eclectic, inventive, and exciting mix of businesses and residents, creating a community with an identity of its own. While the below list is by no means exhaustive, here are some of our highlights in the area:

Ancoats General Store

A welcoming café and bar, as well as a grocer, Ancoats General Store offers locally roasted Ancoats coffee, delicious pastries, craft beers and wine. Scrancoats – their new weekly street food pop-up welcoming a variety of local traders takes place every Thursday.
Location: 57 Great Ancoats Street, M4 5AB
Read more at: http://www.ancoatsgs.co.uk/

Rudy's Neopolitan Pizza

Rudy's provides an authentic slice of Naples in the heart of Ancoats, with superb value 14 inch pizzas (made from dough prepared on site twice daily) topped with quality ingredients.
Location: 9 Cotton Street, M4 5BF
Read more at: rudyspizza.co.uk
Seven Bro7hers Beerhouse

Overlooking Cutting Room Square, this industrial-style craft beer bar offers a range of Seven Bro7hers brews such as an English pale ale, a watermelon wheat beer and a dark porter, as well as a selection of Manchester gins.


Location: The Ice Plant, Blossom Street, M4 6AP

Read more at: http://sevenbro7hers.com/
Elnecot
A neighbourhood bar and Kitchen named after Ancoats first recorded name 'Elnecot', in order to reclaim and reflect the location's rich heritage.
Beer brewed locally sits alongide more well-known ales such as Amstel and Moretti. Meanwhile a small but carefully curated selection of spirits will keep gin fans entertained.

Long bench tables lend themselves to communal dining and the menu encourages guests to share and taste dishes together.
The menu - which has a broad selection of vegan dishes - is divided into Nibbles, Balls, Meat, Fish, Veg and Afters with a small selection of sides.
Location: Elnecot, 41 Blossom Street, M4 6AJ

Read more at: https://elnecot.com/

Chao-ology

This small tea house specialises in Japanese tea and sweets such as Houjicha green tea and matcha gateau au chocolat.
Location: Unit 3B Nuovo, Great Ancoats Street, M4 5AB
Read more at: https://www.cha-ology.com/
Ancoats Coffee Co.
This craft coffee joint is based in the cosy red-brick caverns of the Grade II listed Royal Mills. They are mad about coffee, and prove it with their in-house coffee roaster, which is based just behind the counter. Simple lunch options and sumptuous cakes are also on offer here, as is the occasional supper club.
Location: 9, Royal Mills, 17 Redhill St, M4 5BA,

Read more at: https://www.ancoats-coffee.co.uk/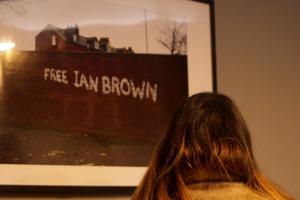 In conjunction with the conclusion of his Selected Music Works exhibition, which debuted at Colony Jactin…
See more posts
Send a Message
Get In touch
Colony
24 Hood Street
Ancoats Urban Village
Manchester, M4 6WX
info@colonyco.work
0161 974 3210