Colony Card
Exclusive Discounts at Partner Brands In and Around Manchester
Perks and benefits of being a Colony Member. All Colony Members are entitled to a Colony Card, giving automatic discounts to many of Manchester's finest establishments. From lavish gyms to local car parking and independent restaurants, there are over 25 discounts and counting.
Absolute Body Solutions
Looking to get fitter, healthier & stronger?
Manchester's top personal trainers, Absolute Body Solutions are offering special taster sessions with one of their personal trainers at their gym in the city for Colony Members only.
BLOK Gym Classes
Special discount awaits Colony Card Members on a multitude of different, specialised gym classes in the award-winning fitness centre, suitable for all levels of fitness fiends, from beginners to athletes.
Brickhouse Social
NYC-style bar and diner with pool room, roof terrace and Day of the Dead-themed basement club. What's not to love? Brickhouse Social will be serving tipples, tonics and terror - all at a discounted rate for Colony Card Members.
Cocoa Cabana
Master chocolatiers with the added pizzazz of cocktails, or tea if it's a bit too early in the day and you're feeling quintessentially British - all of course with a hefty discount for Colony Card Members.
Escape to Freight Island
Escape to Freight Island is an inspiring new urban landscape carved from a long-forgotten freight depot. Packed full of amazing food, delicious drinks and outstanding entertainment.
Gooey
Adjective: Soft and sticky. A cookie and donut bakery located in Ducie Street Warehouse, as well as their own brunch café in the Northern Quarter. Delicious and gooey. Need we say more?
Gusto
Colony Members have exclusive access to a referral code for Gusto's Gold Rewards Club. Ideal for every occasion from office lunches and date nights to Christmas Parties and exclusive catering!
Hero Training Club
Whether it's cardio classes or weightlifting, sweat together and achieve together with Hero Training Club and their range of holistic services to support your physical and mental health.
Hula
The home of flaming cocktails and, in their own words, a night of naughtiness... Want to find out more? Colony Card Members get exclusive discount, so what more of an excuse do you need?
Impossible
Home of Manchester's (self-confessed) coolest Gin Nest & only theatrical late night venue serving Asian street food-inspired pub grub. Their 'Gin Palace' houses over 280 varieties of gin from around the globe!
Jimbag
The finest premium quality roll top bags, duffle bags, backpacks & much more - and of course, Colony Card Members get a unique discount. Perfect for the gym, work or travelling!
Just Spices
Just Spices have a huge range of sweet and savoury spices. All of which are gluten free, vegan, and made with all natural ingredients in Germany. An ideal choice for the meal preppers out there in our coworking spaces!
NAM
Nam is a Vietnamese restaurant, bar and music venue based in the heart of Ancoats - just a short walk from our coworking sites. Whether it's tasty food, smooth drinks, or eclectic music, Nam have got it covered!
Nell's
Neighbourhood bars serving New York pizza, craft beer, wine, and cocktails in Manchester city centre & Chorlton. Available at Common NQ, Beagle Chorlton & on Deliveroo - although discount valid in store only.
Peaky Blinders' Bar
Inspired by the hit tv series, expect live music and DJs creating a singalong party vibe from a wide variety of genres; from funk, soul and Motown to disco, rock n roll, indie and pop.
Point Blank
Point Blank Shooting is the UK's first shoot 'em speakeasy, with exceptional shooting realism using the most up to date technology. Over 200 shooting scenarios to choose from and 5 real replica guns to choose from including Glocks, Desert Eagles and AK-47's to name but a few.
Quarter House
A laid back bar situated in Northern Quarter with one of the largest sun terraces on offer, as well as 14 different draught beers and ciders along with over 20 different bottles and cans - expect to see some local producers, some national and some international.
Ramona
Detroit Pizza, Campfire, Margarita Bar, Beer Garden & Coffee Counter based in Manchester's Northern Quarter. Bookings and Walk Ins welcome. A personal Colony favourite - not that we actually have any favourites... but if we did, Ramona would be up there with the long list of others!
Red's True Barbecue
Come forth believers, the church of true barbecue in Manchester is here to save your hungry souls. Step through the imposing wooden doors of the former Shipping Agent's Building and be whisked into a twisted fairground of worship.
Revolucion de Cuba
Revolución de Cuba is the authentic Cuban bar experience on your doorstep, whilst you won't find Che Guevara or Fidel Castro, you will find Latin-inspired food, cocktails and Cuban-themed parties. The fiesta starts here!
The Epicurean
Specialist Craft Beer retailer. Bottles, cans and growler (draft beer to take away) fills available. Over 600 different beers & ciders available.
The Fitzgerald
A hidden gem. The Fitzgerald is an atmospheric drinking den, with splendid décor and a vintage vibe, think The Great Gatsby meets .
The Jane Eyre
Expect classic cocktails, great draught beer and an extensive wine list brought to you from the team behind one of Manchester's best loved bars.
The Native Manchester Car Park
Parking spaces located on Native Manchester, close to Manchester Piccadilly Station and are suitable for vehicles up to the size of a Van with covered and underground parking, and CCTV.
The Public Spirit
The Public Spirit is an independent craft spirits brand based in Manchester. All spirits are meticulously sourced, hand-crafted and expertly blended, perfect for celebrating life's most meaningful moments.
V1BE
Find your gym vibe with an elite combination of first-rate trainers, state of the art equipment, live DJs and heart-rate monitored workouts which will offer a fitness experience like no other.
We've teamed up with some of our favourite places to eat, workout, relax, shop and entertain in Manchester. We're happy to say we have the best discount card in the coworking industry - although we are going to be very biased as we have selected partners we like, and think you'd be interested in using.
To take advantage of these discounts, it couldn't be simpler. Sign up to a Colony Membership and you will be automatically given a Colony Card. All you need to do is present your personal card to claim.
Keep an eye out for new Colony Card discounts, we're always open to adding new partners who have recently opened in Manchester.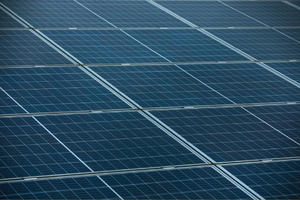 Colony & Northern Group are delighted to announce we have installed solar panels on the roof of our Ancoats…
See more posts