Colony Spotlight: Dsposal
18 May 2018
Colony residents 'Dsposal' share their experience of being a tech' start-up in Manchester. We discover how their idea is set to make positive changes to the environment as they stride forward with their aim to simplify the way we all deal with waste.
One of the most exciting elements of running a co-working space is seeing the businesses develop and grow alongside each other. Colony witnesses the determination, enthusiasm and sheer hard work brought by those who take membership here, those who have great ideas and are brave enough to turn them into reality…
Tom Passmore and Sophie Walker from tech' start-up 'Dsposal' were kind enough to spare some time to have a chat about their journey so far…
Tell us about your business:
Sophie: Dsposal is an online platform to connect waste producers, which is all of us, with licenced waste companies. We make it really easy for all businesses and individuals to find the right place for their waste and simplify the compliance side of things. What we want to do with Dsposal is digitally connect a physically connected industry. Waste flows between companies but currently the paperwork and data does not.
We have such a problem with fly tipping in this country and a lot of that is caused by individuals and householders unwittingly paying illegal operators to take away their old sofas, fridges, junk from their garage etc, not realising that if they use an unlicensed person, not only is that rubbish likely to end up dumped somewhere, but that if the council trace it back, the individual can get hit with massive fines. By choosing someone through Dsposal you get peace of mind as we only list licensed companies.
On the business side many of the SMEs we've talked to don't fully understand their responsibilities around waste. They often don't have the resources, experience or staff in place to navigate the complexities and correctly deal with their waste. Dsposal makes the regulation and compliance around waste easy to understand and guides everyone to find efficient, cost effective ways to deal with their waste, be that general office waste, used car oil or vats of acid.
What's been the most enjoyable aspect of your start-up journey?
Tom: I really enjoy the fact that I feel like I'm solving a problem. When I talk to people in the waste industry about what we're doing, and their response is, 'that is a really good question' or 'that information doesn't exist, would you be able to put that information in your platform?' – yes! That's what we're doing. The positive responses from executives and people who are highly regarded in the waste industry are very exciting.
above, left to right: Sophie, Andy Bunham (Mayor of Manchester) and Tom at Dsposal's launch event
Tom: Also, I really like working, I don't think I'm a workaholic, I just I really like problem-solving and getting jobs done. It's great knowing where we've been, looking at the journey through it all, and seeing where we are now - I've been like that since having a paper-round!
Sophie: I love all of it! I never ever had any inclination to run my own business, but actually, since coming on board about a year ago, I love feeling like I'm constantly at the edge of my comfort zone, I'm learning new things all of the time. This has presented a whole new set of challenges, so for instance this morning I'm figuring out how to do legal contracts about shareholders and how to set up the company, and then I'll be doing a bit of marketing, and then I'm going to look at our finances; it's all stuff I'd never done before.
How do you deal with these new challenges?
Sophie: Tom and I have travelled a lot, and I feel sometimes that it's a little bit like travelling in the sense that if you put yourself out there, and you're willing to admit that you're vulnerable, and you need some help, people will help you.
Are there any support networks in Manchester that you would recommend to people who are setting up a business?
Sophie: absolutely, we've been really bowled over by all the support that's available, and how interconnected and supportive the business community is in Manchester. We got involved with the Business Growth Hub, specifically the green growth team, that's been really good for us. We've been on loads of courses, we've been introduced to companies, we've had mentors, all completely for free and that's incredible.
Manchester Tech Trust do drop-in mentoring sessions where you get to talk to some really top-notch people -you get an hour of their undivided attention, we've definitely benefited from that.
The other big thing for us was coming to a co-working space and the networks that you build through that, as well as being able to bounce ideas off people and not feel like you're going mad - working in your own living room.
Tom: I was initially reluctant to spend the money on coming to an office space, because I thought that by working from home we can keep costs to a minimum; we're a lean start-up, but then one of our mentors asked us if we were being productive at home and our answer was 'no'. She suggested we weren't fulfilling everything we needed to do and we should go out and find somewhere to work. So we bounced around Manchester to different coffee shops and libraries trying to find places to work, which was just like working from home but with more people and more noise. So after trial days at various coworking spaces, we found Colony. We committed to working there and our productivity trebled; we were happy to work the ten / twelve hour days. It's really nice meeting different people, having a chat and also seeing the same faces every day. It feels like a collective journey, where you feel like everyone's moving forward even though they're disconnected, and you can feel the momentum or inertia in the office. It's brilliant, probably best business decision we've made.
What does it mean to you to be an entrepreneur?
Tom: I shy away from the term 'entrepreneur'… I never wanted to start a business. All I do is identify problems, and then I try to solve them. I just want to be known as a problem solver, that's all I want to do. I'll look for a problem that looks like it can't be solved, usually we have to solve another one to get there, so I find the bridge in the middle, which leads us to the answer… And this is what I love doing. I just want to create beautiful solutions to complex problems.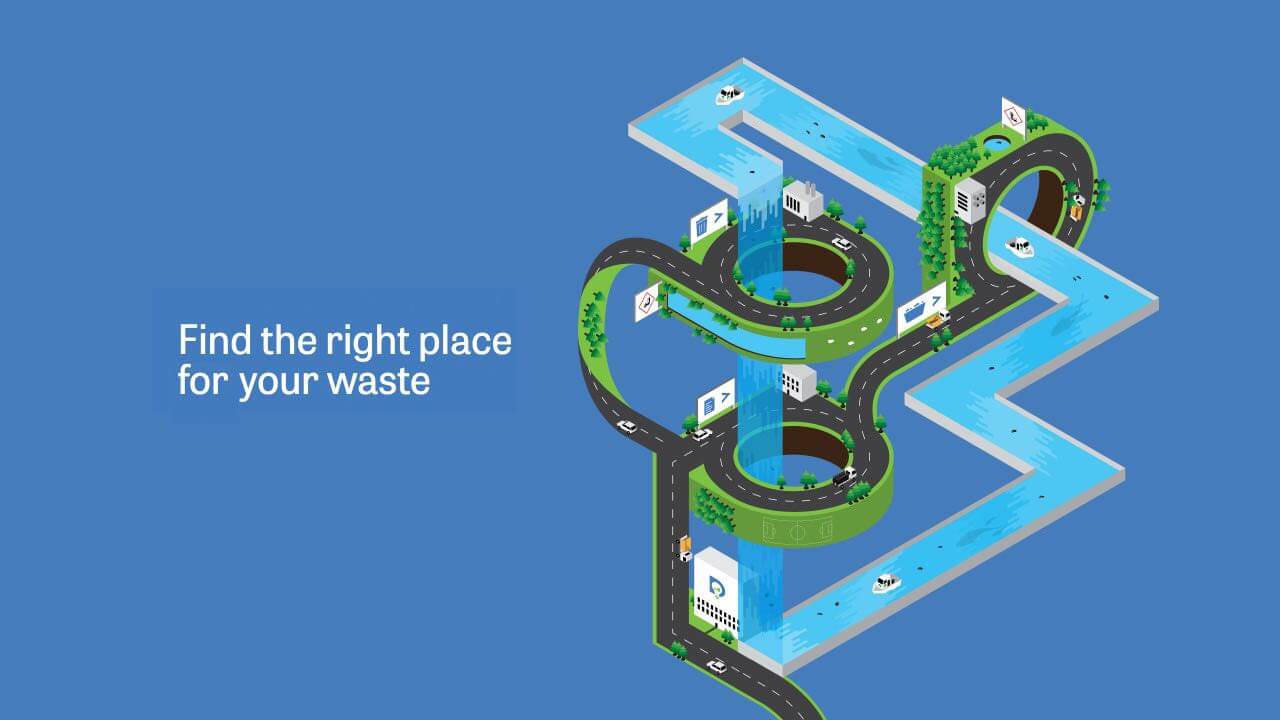 Do you have any tips on how to stay productive?
Sophie: Care about what you do. Honestly, I don't know how you can be unproductive if you care about what you do. I go to sleep thinking about the business, I wake up thinking about it, I think about it all the time, I talk about it all the time, I bore everyone to death with it all the time [laughs]! – we told our mentor that we weren't doing anything but work at the moment, and she suggested we should, in case we "hollow out our lives". But I don't think it feels hollow because I care about it so much, it isn't pointless, it has real value to it. If you're working on something that will make the world a better place I don't know how you could lose productivity.
Tom: I think being productive is difficult when you can't create that separation between home and work. Now we're coming to the office having to commute - I love the commute - I'm trapped on the train, I can't work in the hustle and bustle of rush-hour, it's fantastic; I can let my mind wander for half an hour. And when I get home, I have left work in Manchester. Making sure there's that separation helps with my productivity.
What does the future hold for Dsposal?
Tom: I'm always thinking about what happens next. Our platform has so many features in the pipeline and I'm always talking to people about what features they want to have next. We want people to be able to make enquiries to waste companies so they can easily make sure they're sending their waste to the right place, we're providing a process for people, businesses and waste companies to be compliant, the idea is that compliance becomes passive, happening all the time in the background not a tick box exercise that's done just to pass an audit. The thing that's really exciting is that the waste problem is going to get solved, Dsposal might not solve it, we might fail like so many start-ups, but the solution isn't going to fail, the solution is out there now and people have access to that solution. I really want Dsposal to succeed, but I want the idea of Dsposal to succeed much more.

above: Georgios and Tom
Dsposal are growing their team and since the interview have employed talented graduate developer Georgios Rivolis.
We wish Dsposal the best of luck in their business journey, but with ideas and dedication like theirs, we're certain they won't be needing it!
You can sign up to Dsposal for free at www.dsposal.uk
Useful links: