One Silk St
The New Now

The Location
Colony One Silk Street, located off Cutting Room Square, has been purposefully designed with event space for up to 100 people, plenty of meeting rooms and a rooftop terrace, making this workspace a hub for networking in an area already packed full of cultural heritage and entrepreneurial spirit.
Effortlessly cool, One Silk Street is perfect for businesses seeking a workspace that provides extensive premium facilities along with a vibrant & engaged community.
The workspace is split across three levels, with floor to ceiling windows, an abundance of natural light and the largest roof terrace in Ancoats.
Designed in-house with our members in mind, the tranquil and soulful interior is the perfect place to inspire creative thought and for ideas to flourish.
Whether through networking in our shared workspace areas or getting focused in our private meeting rooms, there's a place for you to own your progress here.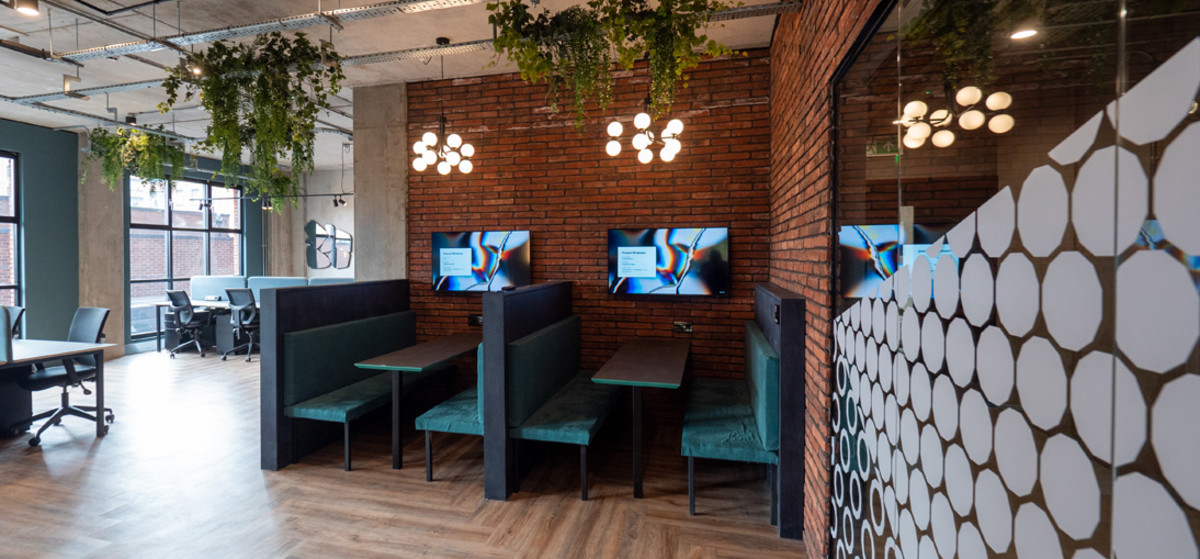 The Space
Collaboration Zones
Multiple collaboration zones designed to keep the discussions rolling and ideas flowing.
---
Generous Working Spaces
Fully provisioned workstations with space to work and expand. Ultra-fast internet over Wi-Fi throughout.
---
Huge Roof Terrace
Offering 360° panoramic views of Manchester's skyline and the Pennines. Full wi-fi coverage with outdoor work booths.
Sociable kitchen
Co—working powered by tea, coffee, fresh fruit and chatter.
---
Mediation Room
Dedicated room for mindfulness with ample natural light and sound proofing.

Privacy Booths
A selection of Phone / Screen areas where you can go to present or take those important private calls.
---
Meeting & Conference rooms
7 meeting rooms to accommodate 4–18 people across the space.
---
Amenities

Ultra Fast WiFi
State of the art, dedicated high speed internet distributed over Wi-Fi.
24—7 Access
Work to your schedule. Meet every deadline.

Personal Storage
Keep vital everyday items close at hand in your own dedicated locker space
Serviced Reception
We'll notify you when your guests arrive. We'll sort your mail. We're here to help, just ask.
Seminars & Events
Keep up to date with the latest business practices and enjoy social networking / lifestyle events. We keep our ear to the ground to keep you in the loop.
Ready-made Network
Form new, valuable working relationships with other resident businesses in Colony and within the One Silk Street business community.
One Silk Street
Ancoats,
Manchester
M4 6LZ
Jactin House
24 Hood Street
Ancoats Urban Village
Manchester, M4 6WX
Piccadilly
5 Piccadilly Place
Aytoun St
Manchester, M1 3BR
The Astley
70 Great Ancoats Street
Manchester, M4 5BG
Flint Glass Works
64 Jersey St, Ancoats
Manchester
M4 6JW
Fabrica
269 Great Ancoats St
Manchester
M4 7DB
Meet The Team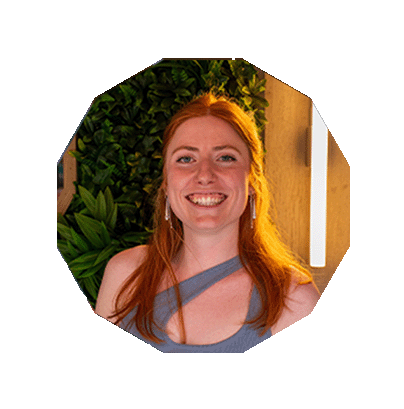 Site Manager

Erin Moriarty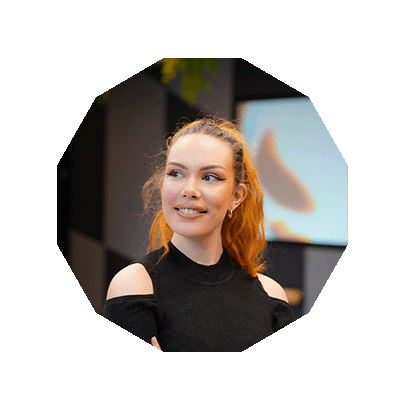 Community Lead

Molly Townsend
Community Coordinator

Joe Haycroft
What's in the area?
Food / Drink
As with any of our sites, there is a large and eclectic selection of foodstuffs to satiate the appetite from The Hip Hop Chip Shop to Off the Press, Lily's Deli to Enne's Cafe and much more! Whether it's lunch, brunch or a bite to eat after work, you're certain to find a place to hit the spot.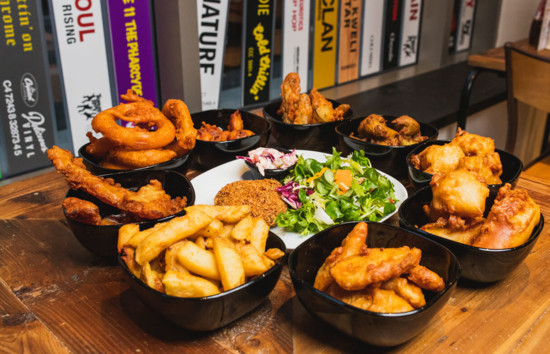 Culture / Entertainment
Directly across from One Silk Street, known to all native Mancunians, is Wing Yip! One of Britain's largest Oriental supermarkets equipped with a huge and colourful Cantonese restaurant! Not to forget the likes of the Frog and Bucket Comedy Club, the Crown and Kettle Pub and the rest!

Health / Fitness
Complimenting our popular weekly in-house yoga and meditation classes delivered by our very own Yogi (free for all of our members), Ancoats is home to a number of gyms and training centres including Pure Gym, F45 Training and the old school Proper Gym.

Send a Message
Get In touch
Colony One Silk St
Ancoats,
Manchester M4 6LZ