Piccadilly
Progress Breeds Progress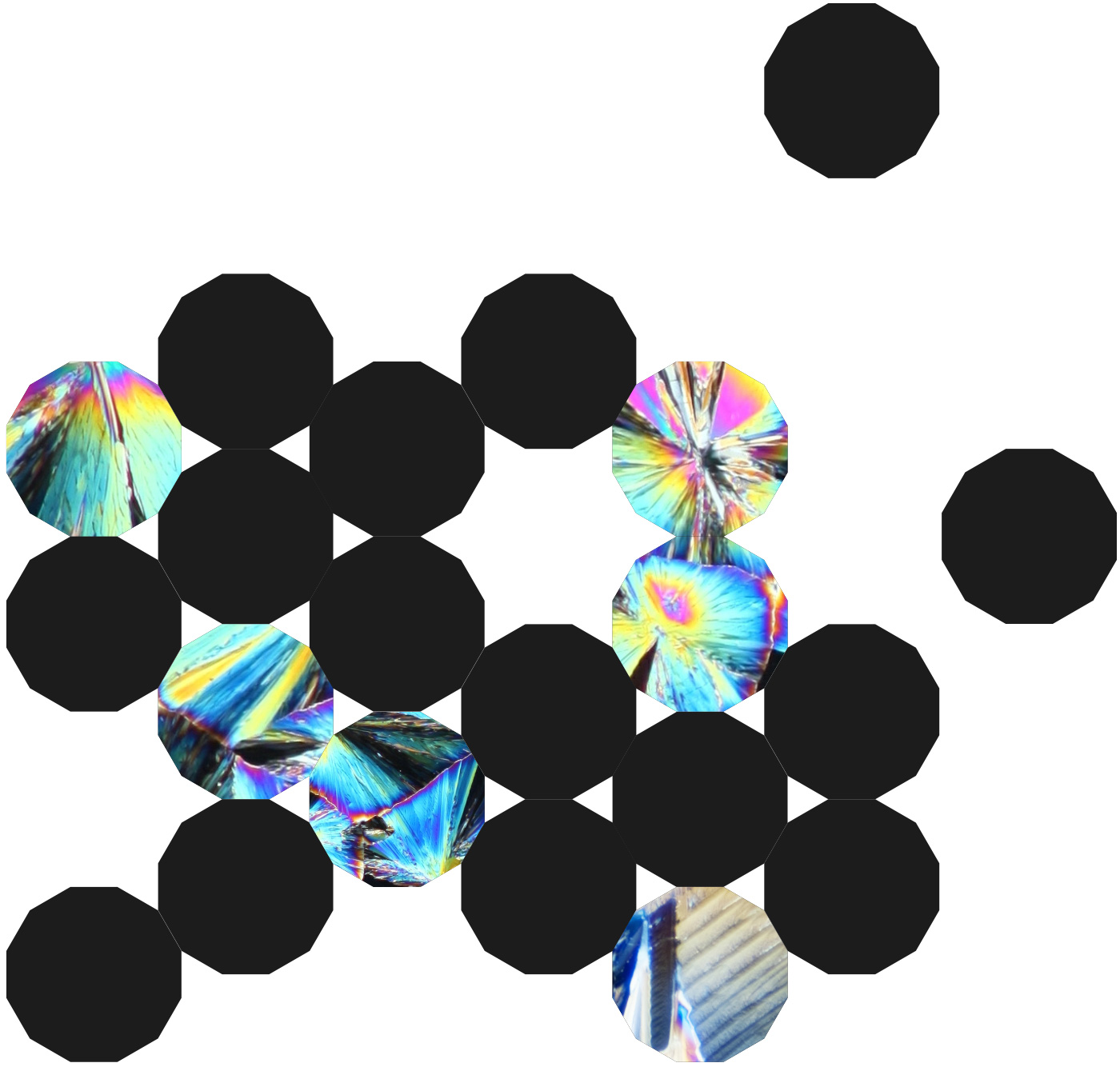 The Location
This specially designed coworking space next to Piccadilly Station is in the heart of the City Centre and on the doorstep of Manchester's major transport links.
A coworking space with a vibe and aesthetic unique to the city. Effortlessly cool with a social bar to facilitate making new connections.
A space designed for flexibility to tailor the perfect solution for your business and meeting spaces to collaborate.
Only a stone's throw from Manchester Piccadilly station, getting here is easy, whether you travel by train, tram, bus, car or cycle.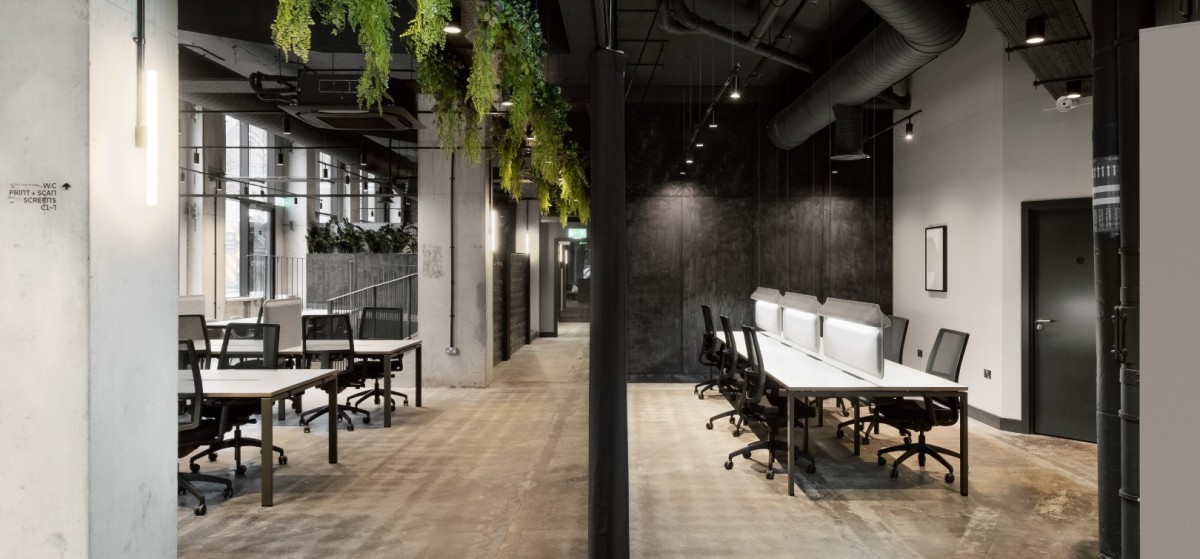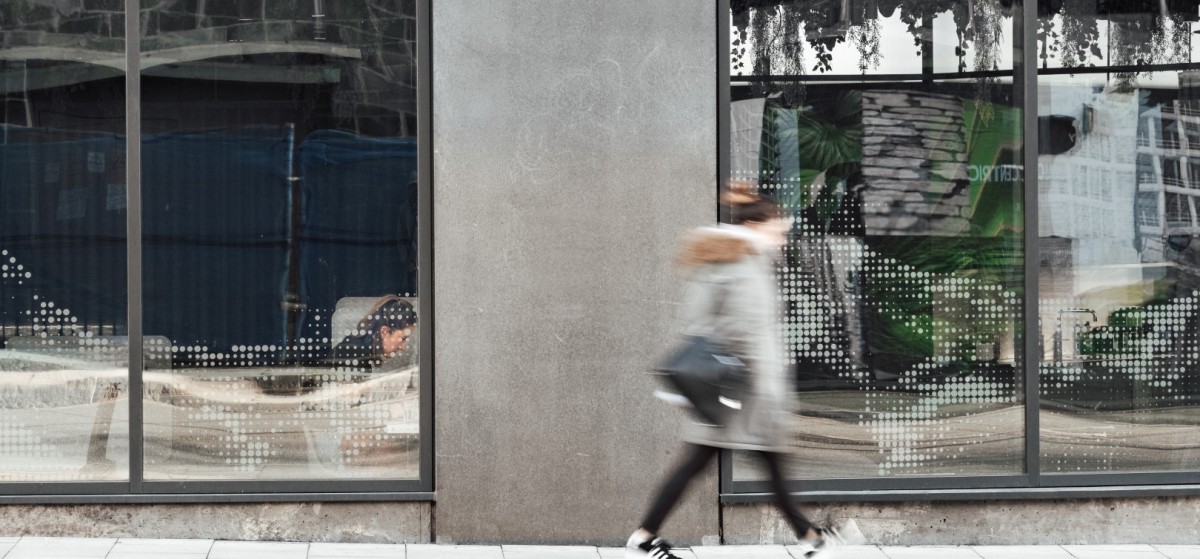 The Space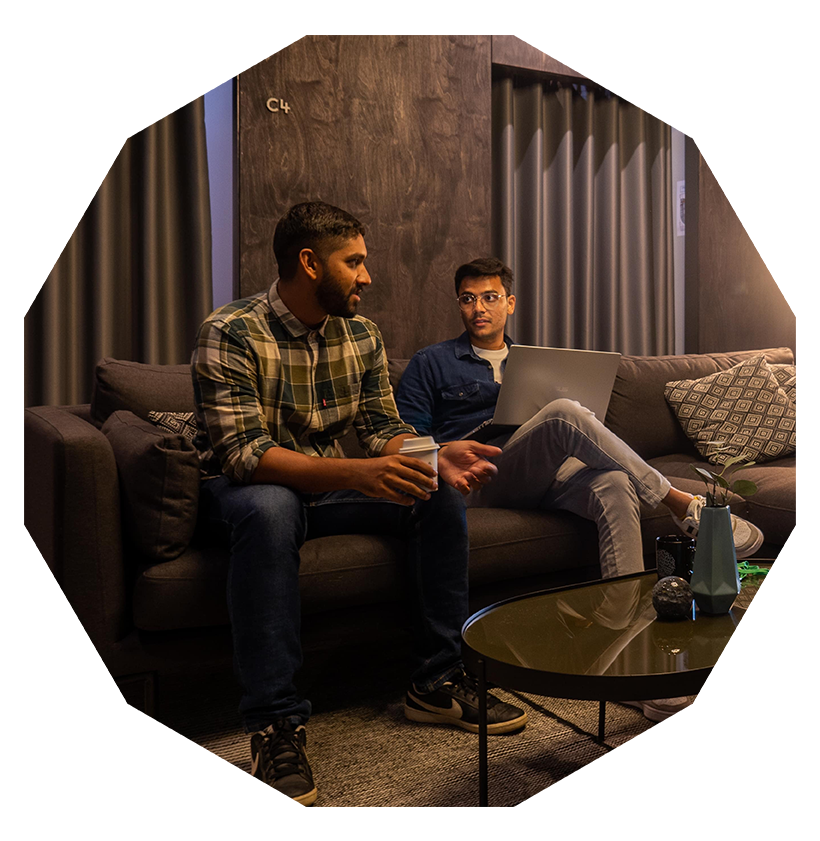 Generous Working Spaces
Fully provisioned workstations and offices with space to work and expand. Ultra-fast internet over Wi-Fi throughout.
Social Bar
Co—working powered by tea, coffee, fruit and chatter.
---
Collaboration Zones
Multiple collaboration zones designed to keep the discussions rolling and ideas flowing.
Meeting & Conference Rooms
Private spaces for you to develop ideas with colleagues, clients and guests with our meeting rooms right next to Piccadilly Station.
---
Dedicated Areas
Our secure zones offer a focus and industry away from the buzz of our central areas.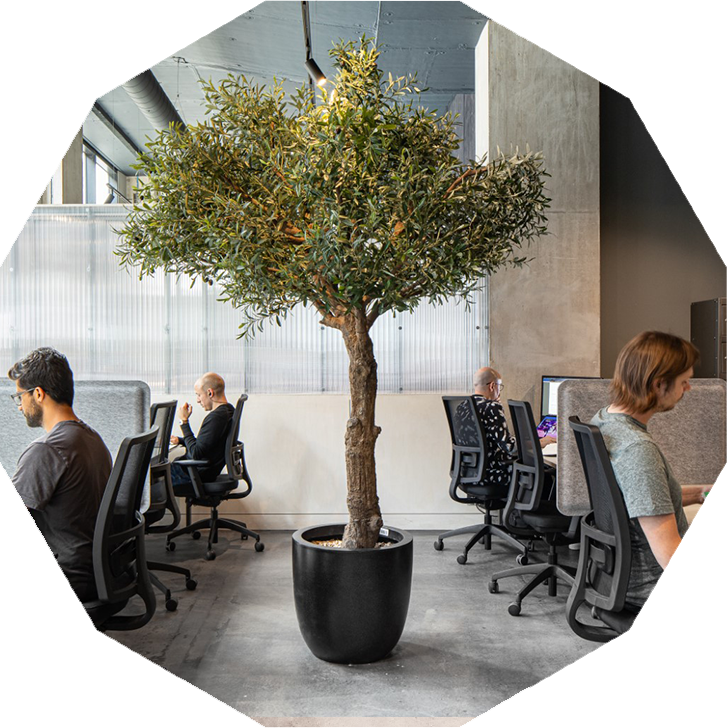 Phone/Screen Booths
Selection of Phone / Screen areas where you can go to present or take those important calls.
---
Amenities

Ultra Fast WiFi
State of the art, dedicated high speed internet distributed over Wi-Fi.
24—7 Access
Work to your schedule. Meet every deadline.

Personal Storage
Keep vital everyday items close at hand in your own dedicated locker space
Serviced Reception
We'll notify you when your guests arrive. We'll sort your mail. We're here to help, just ask.
Seminars & Events
Keep up to date with the latest business practices and enjoy social networking / lifestyle events. We keep our ear to the ground to keep you in the loop.
Ready-made Network
Form new, valuable working relationships with other resident businesses in Colony and within the Piccadilly business community.
Jactin House
24 Hood Street
Ancoats Urban Vilage
Manchester, M4 6WX
Piccadilly
5 Piccadilly Place
Aytoun St
Manchester, M1 3BR
The Astley
70 Great Ancoats Street
Manchester, M4 5BG
One Silk Street
Ancoats,
Manchester
M4 6LZ
Flint Glass Works
64 Jersey St, Ancoats
Manchester
M4 6JW
Fabrica
269 Great Ancoats St
Manchester
M4 7DB
Meet The Team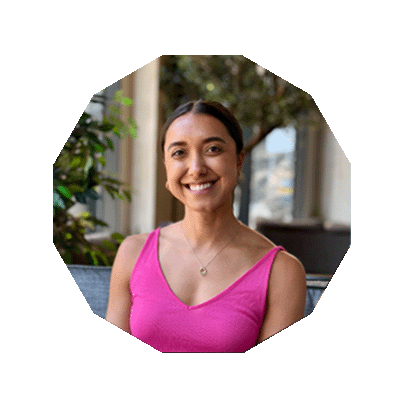 Site Manager

Shenai Sinhal
Community Lead

David Chance
What's in the area?
Food / Drink
Not only is there excellent transport links near our Piccadilly site, but the food options are also to be envied. Archies, Moose Coffee, Pret a Manger and Pollen Bakery Kampus are all within walking distance, ideal for the hungriest possible commuters, morning, noon and night.
Culture / Entertainment
Piccadilly is full to the brim of interesting and exciting bars, hotels, parks and recreational spaces, don't make the mistake of defining it by simply the train station! We love Escape to Freight Island, Mayfield Park and the Backyard Cinema most, but there's so much more to discover here!
Health / Fitness
Complimenting our popular weekly in-house yoga and meditation classes delivered by our very own Yogi (free for all of our members), Piccadilly is home to a number of gyms and training centres including BLOK, JD Gym, Frontline Fit, Bannatyne's and Gym 72.
Meeting spaces
X.1 The Lightbox
8 person capacity
Large meeting table
55-inch LED screen
Screenshare technology
WIFI enabled
Conference phone
Refreshment facilities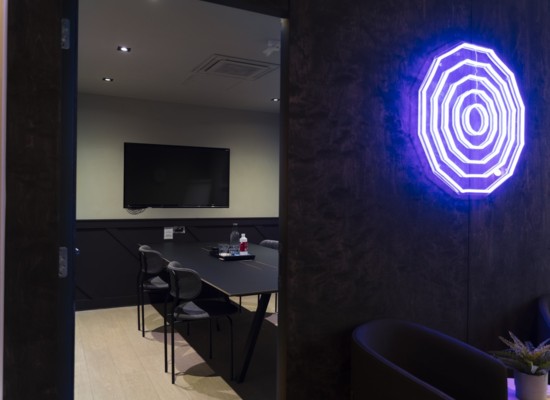 X.2 The Platform
8 Person capacity
Optional Privacy
WIFI Enabled
Refreshment Facilities
Staff Serviced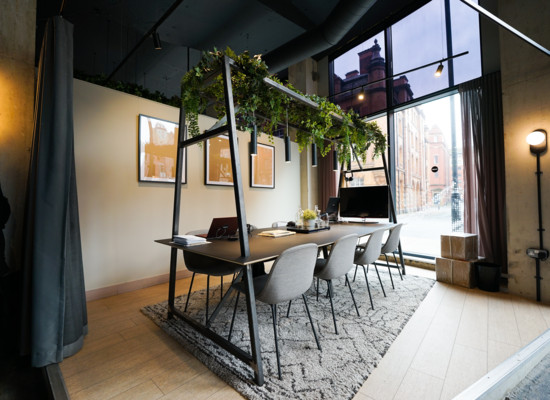 X.3 Projector
8 Person capacity
Optional Privacy
WIFI Enabled
Refreshment Facilities
Staff Serviced
Projector with screenshare
Book Now
Send a Message
Get In touch
Colony Piccadilly
5 Piccadilly Place
Aytoun St
Manchester M1 3BR