Partisan :: A Coworking Success Story
13 July 2018
Partisan is a business partnership which has been formed within the Colony walls. Two people and their separate businesses combined to create something completely new. In this interview, we find out more about Partisan and the service they provide.
Tell us about Partisan - What is the nature of your work & what inspired you to embark on this journey?

We're 'Brand Ambassadors for Architects'.
We wanted to create something better - to build an aspiration brand and create our own blue ocean. We have an opportunity to make the competition irrelevant through our combined skills and experience. Having both learned from past experiences in business, we know the importance of offering a quality service and unique selling point. Partisan ticks all of those boxes.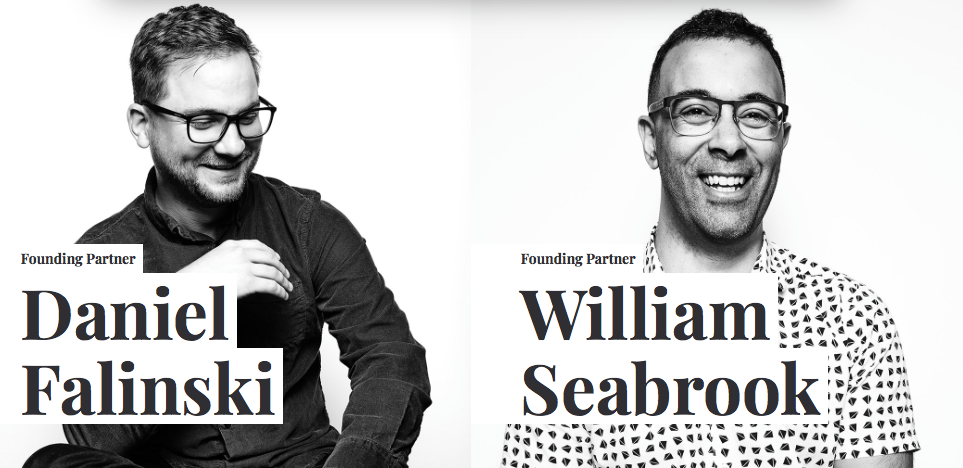 What has been the most enjoyable aspect of starting a small business, and what has been the most challenging?
Dan:
It's very satisfying - knowing you have created something of value all on your own (and it really is on your own!).
[Apart from that nothing enjoyable. More stress, less people to share success with, small problems build up to become unmanageable and more time spent in the fridge to name some of the reasons why.]
William:
I've been running an agency since 2006, where we've produced decent, consistent creative & digital work. We've never really grown to a bigger agency, which has been a constant headache. However, the main reason I believe was down to not niching - not focussing on a specific target market.
12 months later, and lots of mis-steps, I decided to focus on working with architects. Moving into Colony and meeting Dan who also services this market with complementary services, was an opportunity worth exploring.
Running a small business on my own has been a real challenge. Running a specialist business with a partner is much more productive.

Do you have any tips on how to stay productive?
Dan:
1) Go and work in a place where other people are actually working.
2) Give yourself manageable/ realistic targets.
3) Stop writing to-do lists
William:
1) Simple things like deciding on what you want to achieve the evening before.
2) Being accountable to somebody else helps to maintain focus.
3) Being in Colony, where I'm inspired to work makes a massive difference.

How has Manchester facilitated your work?
William:
Where to begin! I've been living in Manchester for 15 years. It's my creative home.
A few examples are:
Going to talks by Peter Saville and Tony Wilson.
Seeing Prince at the Apollo (then missing my flight the next day to New York - not so good).
Watching Lemn Sissay perform at Contact Theatre.
Raising my kids here.
Manchester has inspired and continues to inspire.
Dan:
There's a ready-made market on our doorstep.
Cranes everywhere you look building stuff…
What is your experience of coworking at Colony?

Dan:
I've worked in other coworking spaces but Colony has an identity - people are respectful and working within the office is a comfortable place to do so whatever your business.
William:
The best. We had an office not far from Colony, and when Colony opened, I was envious. I wanted to be there. The space is gorgeous. I've met open, generous and collaborative people. Love it.
If you could give one piece of advice to your younger self, what would it be?

Dan:

Don't get hung up when things haven't gone as expected one day. Focus on what you want to achieve and remember the reason why you chose to do what you do.
William:
None. If I'd have known what the past 12 years would have entailed, I probably would have avoided the quest.
What does the future hold for Partisan?
William:
Who knows - an Art School perhaps?
On a serious note, we would like to focus on our clients and create a network of amazing people... and maybe our own stationary.
Would you like to contact Partisan?
Contact Daniel or William on 0161 759 6204 or email hello@partisan.studio for further details.