Coworking: The Right Choice For Manchester Startups
11 October 2017
Coworking is evolving fast in Manchester. As bigger players grab more of this increasingly established market, many have almost become clichés of the coworking lifestyle perception.
As a startup or freelancer in Manchester, coworking space is an accessible way to professionalise your workspace and outside perception of your business.

Why should startups choose coworking?
Mainly, they're affordable – possibly more expensive than sitting in coffee shops and using their Wi-Fi – but with options such as day passes available and short term leases standard, you aren't tied into anything close to a long-term office lease.
Coworking spaces grow with you too. They're modelled to be flexible and to be able to accommodate growth which works well for startup models, who could bring in extra freelancers or interim team players in busy times.
They also give you a great meeting space for clients or candidates – I've found outsiders really curious about the world of coworking and often pick up on the energy of the environment.
Designed around the needs of fast-growth businesses, coworking spaces understand what startups need, so will have an inbuilt support available, beyond a printer.

These can be pitch nights, VC sessions and specialist meetup groups or hackathons through to the less exciting but just as vital support you'll need - such as legal or accountancy clinics.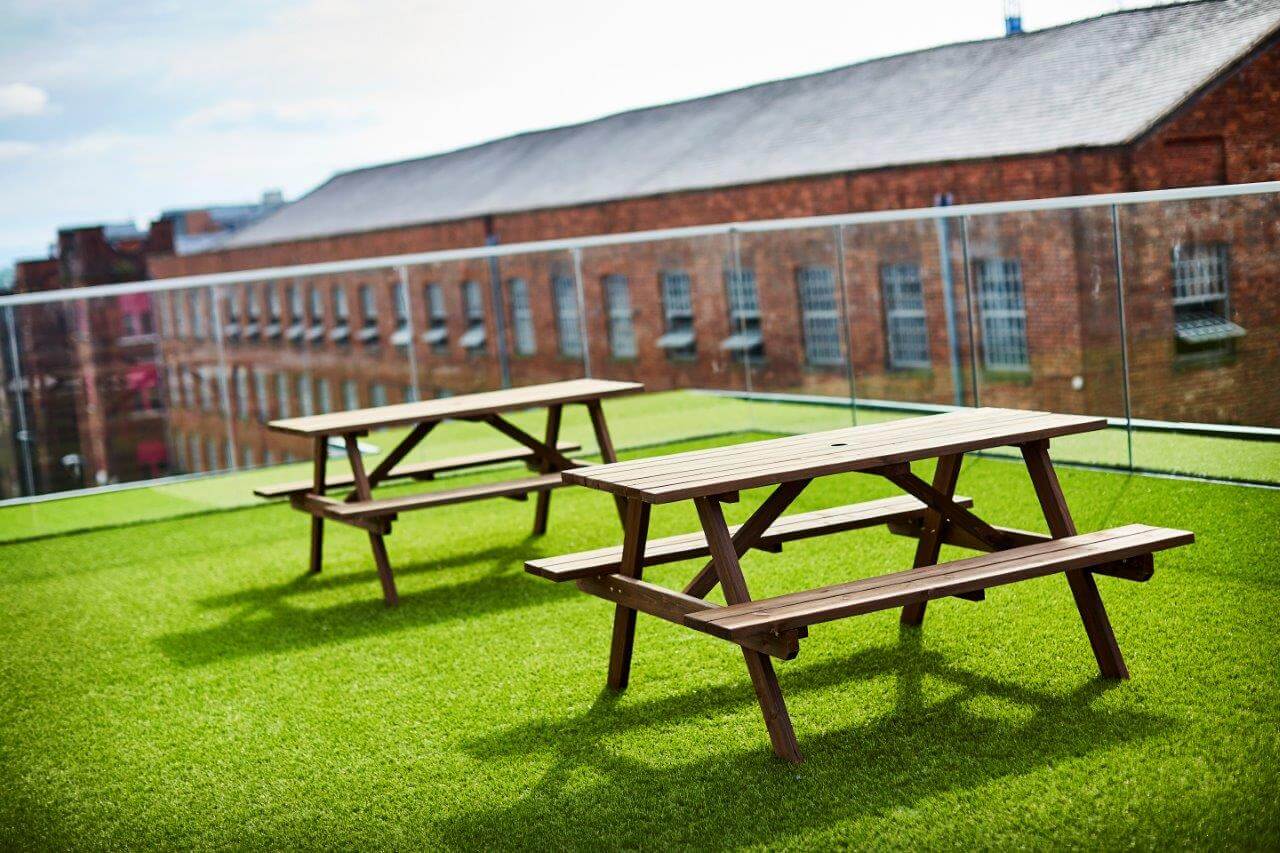 Well-being options can also be found, such as yoga or meditation sessions, not to be overlooked for the overstretched, over-stressed entrepreneur.
Most coworking spaces have community managers too, who are committed to meeting the specific needs of their residents – from curating key events through to supplying healthy snacks.
Mixing it up with corporates
In the last two years or so, we've seen corporate coworking emerge as a fast-growing trend, as employees or teams are strategically relocated in coworking communities.
Corporates can seek out new ideas, innovation pipelines as well as market research. It's a way for big businesses to spot emerging trends and shape opportunities, ultimately tailoring their services to this key market.
The latest figures from StartUp Britain report 364,645 businesses have started up so far this year. Not all of these will survive but the scale of opportunity is clear.
KPMG is a great example of a business immersing themselves in the startup space in this way, nurturing the pipeline over the long-term.
There's an employer brand benefit too. Team members – especially millennials – appreciate the cooler vibe and the energy of working alongside new startups, techies and creatives.
In terms of recruitment, bigger businesses can attract people with a more entrepreneurial approach by offering them the opportunity to co-work and immerse themselves in a more inspiring environment.
Having this proximity to corporates benefits start-ups too. While they benefit from a better understanding of how to access this customer segment, cash-strapped entrepreneurs can access professional advice and mentoring, often for free.
As more big businesses seek out ways to bring the personal touch and authentic local connections back into their brands, coworking enables just that.
Networking
It's possibly the most overused word in the world of coworking and business, but much of the overall benefit comes through the community.
Experience plays out that each coworking space will build a unique community personality, driven by location, density of key sectors and of course, the individual personalities in the space.
People fine tune into the vibe of a particular workspace and decide whether to make that their home or not. For example, while many coworking spaces - especially those in London- have a younger base, others attract a community of second-time entrepreneurs, or those launching a business coming out of a long-term corporate career.
It makes for a fun and exciting space, as our younger members and freelancers mix in and collaborate.
However there are things to bear in mind. People go into a coworking space expecting to access a whole new network and create sales leads instantly. And while coworking spaces tend to be more open, direct and immediate, it still takes time to build trusted relationships, organically.
If the social nature of coworking is properly embraced– with kitchen conversations and regular socials – things will happen.
Another coworking cliché: the people who get the most out of their coworking community, put the most in. Contributing is essential. It could be taking time to help another business, a skills-swap or an introduction.
Just having a coffee with another founder can lead to great things; we've seen our startups go on to collaborate and launch joint ventures, partnerships or pitch for business they wouldn't have been able to go for independently.
Coworking has disrupted the future of work and it's going nowhere. With the rising tide of the gig economy, coworking spaces will only continue to become a bigger part of the business landscape, as corporates have now realised.
It's exciting to see how this movement will continue to evolve as more and more people join it.
Colony are featured in this years Hybrid Work Report by Raconteur and distributed in The Times Newspaper.…
See more posts