Colony Expand In Flint Glass Works With New Coworking Area
18 July 2023
Colony have opened a brand new coworking area for Dedicated Desks in Flint Glass Works this month. The new area boast twenty four desks, two private meeting rooms, two phone booths and breakout space, all in the heart of the vibrant Ancoats neighbourhood!
A New Space To Own Your Progress:
We are thrilled to announce the grand opening of our latest expansion within Colony Flint Glass Works in the vibrant neighborhood of Ancoats, Manchester. This iconic venue, formerly a glass factory during the Industrial Revolution, has undergone a complete transformation, and we are delighted to present a brand new coworking area with dedicated desks for our Colony members.

The new coworking space at Flint Glass Works is designed to inspire creativity, foster collaboration, and provide a productive work environment. We have spared no effort in creating a space that combines the historic charm of the building with state-of-the-art facilities to meet the needs of modern professionals.
The centrepiece of this new area is the dedicated desk membership option, offering our members their very own workspace within the bustling Colony community. With 24/7 access to a personal desk in the coworking area, you can establish a home base that caters to your professional needs and preferences. Whether you prefer a tranquil corner or a spot closer to the vibrant energy of the community, the choice is yours.
But the perks of being a dedicated desk member at Flint Glass Works don't end there. In addition to your personal workspace, you will also have access to two private meeting rooms and two phone booths, providing you with the perfect environment for confidential calls, meetings, and discussions. Need a break from your desk? Take advantage of the thoughtfully designed breakout spaces, where you can rejuvenate your mind, collaborate with fellow members, or simply enjoy a change of scenery.
At Colony, we understand that work is not just about productivity, but also about building connections and thriving within a supportive community. That's why dedicated desk members at Flint Glass Works have access to the entire Colony workspace network, spanning across seven locations in Manchester. Attend networking events, business workshops, and community gatherings to expand your professional horizons and forge valuable relationships with like-minded individuals.
As a member of Colony, you will also have access to our exclusive amenities. Unwind in our social kitchen while enjoying the finest TopBrewer Premium Coffee on tap, and take advantage of our complimentary snacks and refreshments throughout the day. Need to print or store your belongings? Our high-tech facilities, including personal lockers and printing services, are at your disposal. Plus, our registered business addresses provide a professional image for your company.
To make your Colony experience even more rewarding, we have partnered with local businesses to offer discounts exclusively to our members. With the Colony Card, you can enjoy savings on various goods and services in the neighborhood, further enhancing your professional and personal life.
The dedicated desk membership at Flint Glass Works starts at just £250 (+VAT) per month for a minimum 6-month commitment. When you break it down, that's approximately £8.33 per day for unrestricted access to your own dedicated workspace in a thriving coworking community. It's an investment in your productivity, well-being, and growth.
Don't miss this opportunity to secure your dedicated desk at Flint Glass Works and become part of the Colony Manchester family. Join us and embark on a professional journey that blends history, innovation, and community. Get in touch through the contact form below to learn more and book a tour of Flint Glass Works today.
We are also hosting an open day so you can come try the space out, click here to find out more.
We look forward to welcoming you to the Colony community at Flint Glass Works, where work and inspiration seamlessly converge in a truly unique setting. Together, let's shape the future of work in Manchester.
Send a Message
Get In touch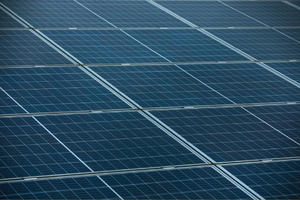 Colony & Northern Group are delighted to announce we have installed solar panels on the roof of our Ancoats…
See more posts