Colony Member Spotlight: The Lit Agency
2 June 2023
Our member spotlight series returns with an introduction to The Lit Agency: a graphic design and branding agency for hospitality brands, based in the coworking space at our Flint Glass Works venue in Ancoats.
COLONY MEMBERS SPOTLIGHT BLOG: The Lit Agency
Founded by Rebecca Heyes and Taylor Lantelli, The Lit Agency has been working with the hospitality sector for over 8 years, partnering with high profile clients BAB, Manchester Gin and The Pen and Pencil.
"We're here to help define brands, business goals, tell stories and make it spread like wildfire," says Rebecca, Director of The Lit Agency.
We sat down with the duo to chat about what they enjoy most in their industry, plus how their experience as Colony members has allowed The Lit Agency to create valuable connections with creatives and businesses alike.
What's one of your favourite things about working as a branding agency?
"Probably the fact that we get to meet like-minded people. As hospitality is very seasonal, there's always something fun going on: whether that's working on a new brand, rebranding an existing brand, or creating campaign assets for an exciting upcoming campaign that we'll help market. There's never a dull day."
Taylor (left) and Rebecca (right), co-founders of The Lit Agency
What are some of the challenges facing The Lit Agency in 2023?
"The design world is still a very male dominated industry. Only 0.1% of creative agencies are owned by women, which totally shocked us! We're really proud of what we have built and the obstacles we have overcome being two, young women in the creative world.
"Over the past 5 years we have struggled to be taken seriously in certain situations, but as our confidence has grown in business, we have noticed a change, especially over the last couple of years.
"Working within the hospitality industry has also thrown a lot of challenges our way over the last year or so. With rising costs for businesses, we've had to listen to our clients' needs and adjust our own offering to make sure we're helping them the best way we can. This may be things like offering advice on printing to reduce costs, which is something many businesses struggle with."
What's the next 6 months looking like for you both?
"For those who don't know, for the past 5 years we've been branded as LIT Marketing, focusing on social media, content, and design for hospitality businesses. Over time, we have found that many of our clients needed design & branding over social & marketing, so we're going through a big, exciting (and to be quite honest: scary) rebrand and re-structure, which includes changing our name to The Lit Agency.
"With The Lit Agency, we really wanted to dive into why we do what we do, whilst figuring out what our values, purposes and vision are. We're really excited to share what we've been working on for the past 5 months."
Rebecca and Taylor joined the community at Flint Glass Works back in January on two floating desk memberships and we were eager to know how that's going:
"Being a part of the Colony community has been so valuable to us. We have made some great connections that have led to new projects, which has been important during the transition period of our business.
"We also absolutely love the vibe at Colony! We feel as if everyone in the space is a member of our team. It's a great place to bounce ideas off each other and to just have a good natter!"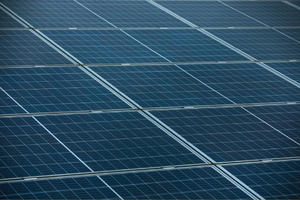 Colony & Northern Group are delighted to announce we have installed solar panels on the roof of our Ancoats…
See more posts