IWD: Colony Member Profiles
7 March 2023
For International Woman's Day we are spending a week celebrating some of the amazing women who make our community so great!
It's International Women's Day, which means it's a great opportunity to learn more about the women who make the Colony Community so vibrant.
We sat down with five Colony members, one from each of our office spaces in Manchester, to discuss their experiences as women in the workplace.

IWD Profiles - Ellen Harris
Who is Ellen Harris?
I'm a psychology graduate, who took the plunge and retrained as a full stack developer via a boot camp this time last year. I work with Typescript, React and AWS serverless technologies to make websites that do interesting things for a range of clients.
What does it mean to be a woman in your field?
It's no secret that women are underrepresented in my field. For me the scariest part of learning to code has always been the fear that 'maybe my brain just doesn't work that way…?', and no doubt gender stereotypes have contributed to this worry. Happily, my doubts have always turned out to be unfounded. I'm fortunate to have had the opportunity to learn from many talented and patient role models throughout my career, not least in the fantastic company I now work for. The imposter syndrome rarely gets me anymore, and I hope I can offer the same support to other aspiring female developers in the future.
What would you say to your younger self?
Yes, your brain does work 'that way'. The less time you waste worrying about it, the sooner you'll believe it!
IWD Profiles - Holly Pittaway

Who is Holly Pittaway?

I'm Holly, an honorary Mancunian originally from Birmingham. I think if you asked my friends to describe me they'd probably say I am confident, funny and slightly/very unhinged.
What does it mean to be a woman in your field?

I'm a Marketer who works in tech, which is very male-dominated. It's definitely hard being a woman in my field, especially a young woman still at the early stages of her career, but I try and approach it by being headstrong and not letting things slide that I might have done in the past. I think the best question you can ask yourself in an industry like mine is: 'would they have said/done that to a man their own age?' Unfortunately the answer is almost always, "no".
Aside from being a Marketer though, I'm also an Illustrator! I can only say good things about this side of my career, as I've been awarded some wonderful opportunities in the few months that I've been doing this semi-professionally. And I'm lucky to know plenty of other inspiring and creative women who have helped me become the artist I am today!
What would you say to your younger self?

If you know me, you know that I'm still a baby (well, a 24 year old baby). But if I were to give my younger self some advice, I'd tell her to surround yourself with people that build you up and encourage you to follow your dreams, even if they might seem a little silly. I think if I was still running in the same circles that I was five or ten years ago, I wouldn't be half the woman I am now.
IWD Profiles - Rebecca Heyes/Taylor Lantelli

Who is Rebecca/Taylor?
R: I'm Rebecca the founder and marketing director at LIT Marketing. My business partner, Taylor, and I set up LIT over four years ago after the company we worked for went into liquidation. We saw a gap in the market for an agency that specialised in independent hospitality marketing. Now, we're working with some of Manchester's most established independent hospitality brands.
T: I'm Taylor the founder and lead creative at LIT. I studied graphic design at university and found a love for design in the hospitality sector. I've always been self-motivated in my work, so when me and Rebecca decided to start our own venture I knew it was going to be a lot of fun and very rewarding.

What does it mean to be a woman in your field?

R: Being a woman in marketing means everything to me. I pride myself on pushing boundaries and standing out as a woman-lead agency.

T: Being a woman in design also gives me a huge sense of pride. It's still a predominately male-run industry and with a name like Taylor, I am often mistaken for a lad. Fortunately, I'm able to push the envelope within the industry.

What would you say to your younger self?

R: Stick with it, the hard work will pay off eventually.

T: You are capable of so much more than you think!
IWD Profiles - Katie Postle

Who is Katie Postle?
I am a mother, a wife, a geeky girl who enjoys logic puzzles. I love working in the tech world surrounded by a great team and data is my passion!
What does it mean to be a woman in your field?
I feel all job types should have a mix of personalities, genders, ethnicities and diversities as this is what makes a team creative. If a team was just made up of one stereo type an important point of view would be missed.
What would you say to your younger self?
Listen to those around you and take advice when needed but ultimately always do what feels right.
IWD Profiles - Jerrica Liu
Who is Jerrica Liu?
I graduated with an architecture bachelor's degree. Currently working as a part 1 architectural assistant for Mason and Marlowe.
What does it mean to be a woman in your field?
A woman has to be confident about their work in order to be taken seriously in the architectural field. Women have largely been forgotten or erased when we think about architectural history, it is important to change that narrative for the future and stand up to biases faced towards women in the professional world.
What would you say to your younger self?
Focus on the big picture when working towards a deadline! Details can be tweaked later.
If you're feeling inspired by our wonderful women at Colony and want to know more about what we offer, drop us an email at info@colonyco.work.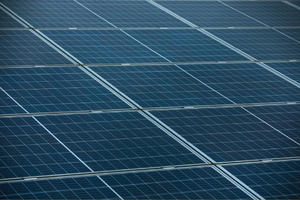 Colony & Northern Group are delighted to announce we have installed solar panels on the roof of our Ancoats…
See more posts