Quiddity Take New Offices In Colony
3 March 2023
Digital Health specialists Quiddity have moved into their fourth office in two years at Colony Cowork after rapid growth in their Manchester team.
Digital Health specialists Quiddity have moved into their fourth office in two years at Colony after rapid growth in their Manchester team.
Quiddity's mission is to create more sustainable and patient-centric healthcare systems around the world by acting as the connector between providers and innovators.
The team of twenty-eight have been long-standing Colony members after growing by 1,100% since 2020. Quiddity was founded by Sam Holland and Gavin Matthews, who quickly identified a gap in the digital health industry, and the pair made the move to Colony Piccadilly, the second of six Manchester-based sites in Colony's rapidly expanding portfolio.
Quiddity has taken a twenty-four-person office with a built-in meeting room at Colony Jactin House after establishing a solid relationship with Colony and its various flexible-workspace options.
Colony, who opened its first coworking space in Manchester in 2017, has worked closely with Quiddity to aid their expansion plans, further emphasising that there will always be a place for them within the Colony network.
Hannah Smart, Quiddity Operations Manager
Quiddity's Operations Manager, Hannah Smart, said: "As companies, both Quiddity and Colony share similar values, and the team really thrives in the community spirit at Colony.
"Colony has been incredible at providing us the space to grow as rapidly as we have."
She added: "We are moving into our fourth space over in Jactin House, and we are incredibly excited to continue our journey with Colony as our workspace provider."
Colony's Ancoats site Jactin House is home to mobile ticket platform SeatGeek, the team behind Burgerism, and several digital design agencies.
Quiddity's new 900sqft suite in Colony Jactin House includes a private meeting space and access to multiple collaborative areas over six floors.
Rebecca McKeown, Colony's Operations Director, commented: "It has been an absolute pleasure to watch Sam and the team grow within Colony.
"From their first tour back in the summer of 2020 for a small suite to a twenty-four-person office in one our largest Colony sites, they have been a wonderful addition to our community. We have gained fun people, a united team, and even more friends with every new hire. I can't wait to see what the future holds for Quiddity and their role within the Colony workspace network."
If you're interested in finding out more about how Colony can facilitate your future growth, drop us an email at info@colonyco.work.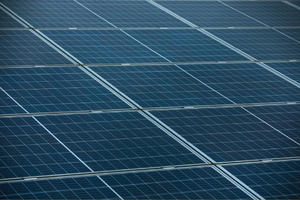 Colony & Northern Group are delighted to announce we have installed solar panels on the roof of our Ancoats…
See more posts